Vaaranam Aayiram Movie Review

(2008)
Review By :
Galatta Review Panel|
Release Date :
2008-11-14 |
Movie Run Time :
|
Censor Rating :
| Publish Date :
2008-11-14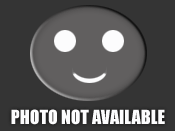 Vaaranam Aayiram Movie Cast & Crew

Cast : Simran,Sameera Reddy,Suriya,Divya Spandana,Harris Jayaraj
Production : Aascar Films,Aascar Films, Photon Factory | Director : | Story Writer : | Music Director :
Movie Review
Just how do you describe the journey of life and learning of one man, in an immensely fascinating and intuitive manner?
You do it the way Gautham Menon has done it - by drawing in all your senses and emotions on a canvas of poignancy that is called Vaaranam Aayiram.
Life is a circle. You are what you are made of and you are what you make of yourself. Thus is the story of Surya, son of Krishnan, who grows up surrounded by the one emotion and bond that is, these days, sometimes forgotten and often underrated – love. His father Krishnan is his hero, his icon, the example he has to live up to. His mother Malini is calm, grounded, strong; a pillar of all that a woman and mother should be. And Surya's inspiration for everything starts with their absolute love for each other.
It's a normal, happy family and the strength of the children comes from the inner strength of their parents. Surya and his sister enjoy growing up with parents whose only advice to them is: nothing is impossible, not if your heart is pure and your dedication complete. This advice goes beyond the usual schoolchild and teenager's academic stress, beyond peer pressure and beyond the emotional confusion only growing up can bring. The movie carries you on the strength of its narration and Surya is a child, becomes a teenager, then a young man on the verge of all the wonderful things life can give him, then a tortured lover, then a man emerging strong and at peace with himself, then a partner for life, then a true patriot and through all of this, a good son to good parents. In this journey, he encounters many things, many people; good and bad.
Meghna, the love of his life, the woman who made things bigger, brighter and more beautiful, even as she left him for a career and a future for herself.
Life's tragedies that can wreak havoc as suddenly as a crack of lightning.
Immense pain that is a human being's true test of strength – give in to the pain and perish or beget even more pain, only to emerge from it stronger?
New beginnings that are like warm sunrises after torrential rains.
Purpose and drive that keeps that spark in the soul alive and burning.
Priya and the hope in love which proves that love can never be lost, it simply moves spirits.
Cycle of life that calls for the loss of the physical self but shows one how immortal the self, thoughts and memories are.
Seems rather simplistic, doesn't it?
Just what we thought to ourselves before we stepped into the movie hall and were engulfed by the music and visuals and words of each and every character Gautham managed to paint in fluid colour. What we thought would be a boring, long-drawn melodrama ("The extraordinary story of an ordinary man; and no macho twist to the tale? You have to be kidding!" this is what we thought) turned out to be, at least in bits and pieces, the stories of our lives, with characters all of us have met or lived with at some point in our lives. Beautifully told and intricately woven, Vaaranam Aayiram is a tale on the backbone of realism and beautiful music.
Speaking of music, here is an orchestra of melodies that will at once make you laugh, become wistful of those oh-so-beautiful years and get into the verve and mood of the moment. From the background score to the situational numbers and of course, golden oldies sung in Gautham and Suriya's own voices, this music forms the structure of the entire movie and the attention to detail even while painting blending melodies is superb. Gautham Menon and Harris Jayaraj have brought in influences from the 60s and 70s, the restless rock age of the 80s, the fusion sounds of the 90s and the quietly confident original pieces of today.
Vaaranam Aayiram impresses visually, in terms of colour and environment, but perhaps this clarity is because of the clarity in each character and not so much in the
User Reviews
Rating
Vaaranam Aayiram wins...
Guitar sales up after...
Vaaranam Aayiram...
Vaaranam Aayiram rocks USA
Vaaranam Aayiram pruned
Vaaranam Aayiram...
Vaaranam Aayiram

Movie videos
Vaaranam Aayiram Movie

Photos

View More

More