Mo Movie Review

(2016)
Mo A Joyful One-time Watch.!!. Directed by Bhuvan Nallan the cast Suresh Ravi, Ramesh Thilak, Dharbhuka Shiva and Aishwarya...Read more about the Mo movie and audience ratings.
News | Review | Wiki | Gallery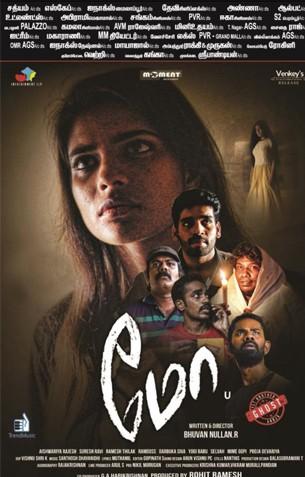 Movie Review
Three friends Dev (Suresh Ravi), Sathish (Ramesh Thilak) and Kumar (Dharbhuka Shiva) finds a quick way to earn money--to use people's fear for supernatural elements. They even hire an efficient makeup artist and a junior artist (Aishwarya) to execute the plan. However, things take a U-turn when their apartment secretary find out the plan. Interestingly, he wants the team to chase a real estate tycoon in Puducherry. And the rest is a hilarious joy ride.

Thumbs Up

We have earlier seen such concepts in many films, however, what makes Mo interesting is its neat execution by director Bhuvan Nallan. He has made sure that the film doesn't loose its pace and humour at any point.

Among the starcast, the trio--Suresh, Ramesh Thilak, and Shiva--impresses us with their witty one-liners and effortless acting. Munishkanth, who appears as the real estate owner, is top class.

On the technical side, the sound effects are brilliant. Music by Samir D. Santhosh, Cinematography by K. Vishnu Shri and Editing by Gopinath fits the story perfectly.

Thumbs Down

Aishwarya Rajesh doesn't have much to play in the film.

The director could have tweaked the second half to cut down on the length of the film, also more detailing could have given to the climax sequence.

VERDICT:

A Joyful One-time Watch.
Verdict
A Joyful One-time Watch.
Galatta Rating: ( 3.2 /5.0 )
Public/Audience Rating
TAGS : Mo Review, Mo Movie Review, Mo Ratings, Mo Story, Mo Review Galatta, Mo Film Review