When Thalapathy Vijay talked about nepotism - Mahat Raghavendra reveals!
Galatta |

04/07/2020 05:31 PM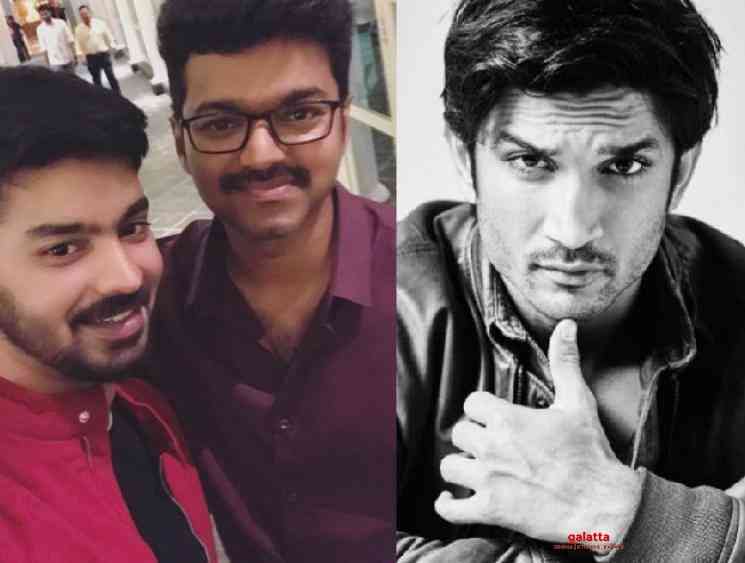 The death of Sushant Singh Rajput took everyone by shock and it went on to create a massive outrage on social media where the fans angrily condemned the culture of nepotism which is said to be very dominant in Hindi cinema. It is also said that he was suffering from depression for the past few months and was under medical treatment for the same. Tamil actor Mahat Raghavendra, in his recent interview with ace actor Manobala, talked about how he recovered from depression. Talking about nepotism, Mahat cited a few words told by Thalapathy Vijay during the initial stages of his career.
He said, "Sushant's death affected me badly. I was disturbed for a week. I have also been in depression and have taken the same pills and tablets that Sushant was taking, before going to Bigg Boss. May his soul rest in peace. Talking about nepotism, I would like to recall an interview of Vijay anna during 1994-95 time. During the initial stages of his career, in an interview with Sun TV, he was asked if he became a hero because of the influence of his father.
At that time, he shared a small story which I would like to recall here. Take for example, there is a rich baby and a poor baby. The father of the rich baby might buy him/her a walker to walk. But the poor family might not be able to afford it. However, at the end of the day, both the kids will walk no matter what. Maybe, the poor kid might take a few more days extra, but he will also walk on his own some day. If one person is destined to be an actor, he will be an actor no matter how many problems come across his way.
But, the problem in Bollywood, I hear is that the nepotism culture is dominant and they don't allow genuine talents to grow. That is the main problem behind the situation being so bad there." Mahat Raghavendra is an upcoming budding talent in Tamil cinema who has notable films like Mankatha, Chennai - 600028 Second Innings to his credit. He also played an important role in Thalapathy Vijay's Jilla. He is currently looking forward to his debut as lead hero with films like Kettavanu Per Edutha Nallavanda and Ivan Than Uthaman.