1-year-old baby escapes while mother & sisters get killed by running train!
Galatta |
Jul 03, 2020, 01:10 pm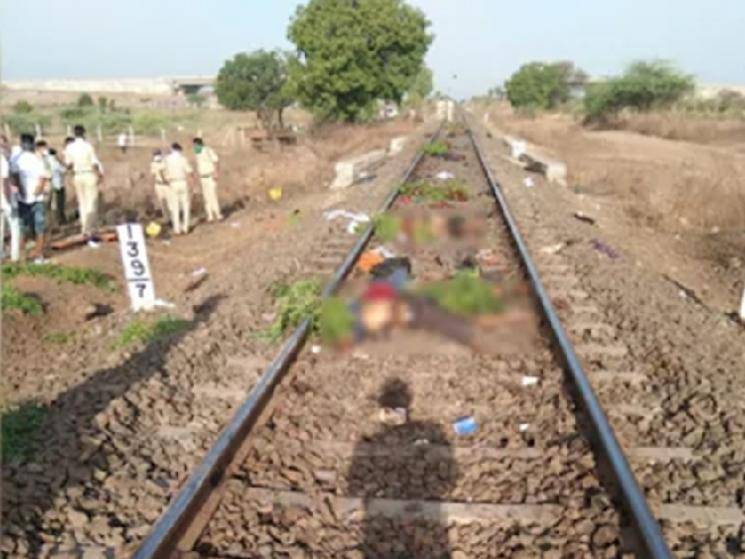 There seems to be a never ending series of tragic incidents happening in recent times. The outbreak of the COVID-19 Novel Corona Virus Pandemic has already brought upon us a pallor of gloominess! The rate of infection and the loss of lives due to this deadly virus are only going up exponentially with each passing day but we are also seeing many other serious issues also affecting the people. There has been a tragic incident reported from Delhi, from earlier today! The Railway Protection Force (RPF) officials were alerted to a couple of dead bodies lying near the tracks in Northwest Delhi's Mandawali area!
A few RPF officers reached the area around 3:40 am to find the mangled remains of a woman and her 2 daughters, having been run over by a train. They were also stunned to find a baby boy, just about a year old, sitting and crying near the dead bodies. The baby seems to have luckily escaped the train. A mobile phone lying near the bodies help identify the victims as being Kiran (30) and her two daughters - a six-year-old & a five-year-old! They are all said to have been residents of a neighbourhood in the nearby Mandawali area.
Further Police investigation revealed Kiran's husband to be an e-rickshaw driver, who returned home last evening to find his wife and 3 children missing. Reports state that Kiran was upset over some domestic disputes with her husband and decided to end her life and her children's by committing suicide on the train tracks. The boy baby who luckily survived has since been admitted to a hospital and his condition is said to be stable. This is a very shocking incident indeed!