Fair & Lovely becomes Glow & Lovely - But does it change racial stereotypes?
Galatta |
Jul 02, 2020, 09:46 pm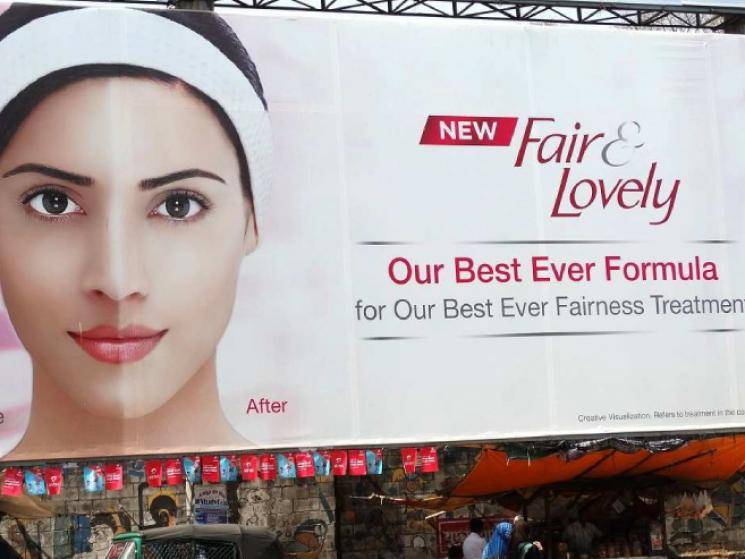 In what has been an age-old stereotype, people wanting fairer skintones as the society looks down on those with darker dusky skin, has been prevalent for a long time! Many cosmetic brands have been cashing in on this inferior complex by rolling out creams and skincare products, promising to deliver a fairer skin tone! One of the most popular products in this category is Fair & Lovely, which is being manufactured and sold by Hindustan Unilever Limited, a big player in the Fast Moving Consumer Goods (FMCG) category! For years, there have been calls to change the name of the product or to bin it totally, from various sections of society, as it was leading the youngsters into falsely believing that fair is superior. Now, the voices for breaking racial stereotypes has been very strong across the world, after the unfortunate George Floyd death, in the USA.
It was announced last week that HUL would be dropping the "Fair" from it's product Fair & Lovely and an announcement from the company today states that the product shall henceforth be called 'Glow & Lovely'! The men's version of these skincare products have been named 'Glow & Handsome'! HUL has been aligning its brand communication towards 'Glow, even tone & skin clarity' from their earlier 'fairness, skin lightening & whitening', from early 2019. The company has stated that this change in name has got nothing to do with the current anti-racism sentiments echoing across the world but something that they had been working on for quite some time now. Some reports state that 70% of sales of Fair & Lovely products was from rural areas while only 30% of the sales is from the urban markets! This name change has caused some friction in the market as HUL's competitor Emami has also registered a similar product, named Emami Glow & Handsome.
Many other top cosmetic brands across the world are dropping the term 'Fair' from their products and are adopting different terminologies while a top company has even stopped selling its skin-whitening creams globally! However, even this name change has not doused the debate on whether these skin lightening FMCG products have broken the racial stereotypes! Many popular celebrities are still questioning the tactics of these companies and veteran director & actor Shekhar Kapur has tweeted about this, questioning the company's intentions!
Check out Shekhar Kapur's tweet here:
So Fair and Lovely will now be called Glow and Lovely? C'mon Hindustan Lever. For years you've been profiting by destroying our nation's young girl's self worth by making rude comments about dark skin.

Now prove your 'intentions' by having a dark skinned girl on your packaging.

— Shekhar Kapur (@shekharkapur) July 2, 2020