Galatta |

29/07/2020 02:32 PM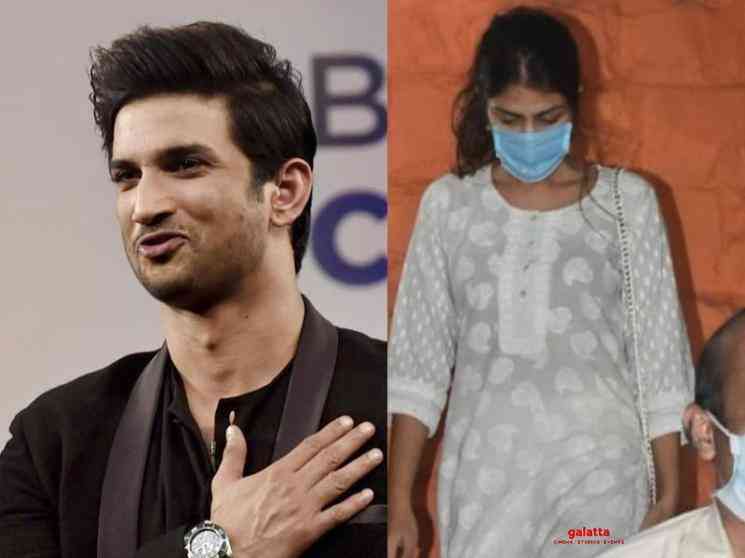 Earlier, we had reported that Sushant Singh Rajput's father KK Singh has filed a FIR against Sushant's ex-girlfriend Rhea Chakraborty charging her with abetment of suicide. Now Sushant Singh's family lawyer, Vikas Singh has given a detailed statement on the case. He also expects Rhea Chakraborty to be arrested today on the 29th of July. 

"Well, first of all, I must confess that I am advising the family, they had contacted me with all these details and that is how this FIR got registered. Now as far as this offence is concerned, you must appreciate two or three very important things. Mumbai Police till date has not failed any FIR, so the only FIR registered so far is the Patna FIR. That is number 1, then in a crime of this kind or for that matter any crime, our criminal prudence is very clear, that even if part of the cause of action arises in a place, that place can register the FIR, number 3, even if the question of the jurisdiction is to be considered, that is still not to be considered at the time of investigation under 152. The most important part of this crime is where you know you work on the mind of the victim. So, the crime is not done overnight but it is done over a particular period of time. So, the crime started when Rhea Chakraborty ensured that the family loses access to Sushant. So, she deliberately over a period of time ensured that Sushant's father has no access to Sushant and he is not able to talk to him.  

Even as early as 25th of February that is prior to his death, the family had reported to the Bandra Police that Sushant is not in good company and please ensure that nothing happens to him. That is 4 months prior to his death. We were quite about this issue, we didn't talk to the media only for this reason that the arrest would take place first but that has not happened till now. I hope the arrest will take place today. It is a very serious offence, it has 10 years as the punishment and the family has made out a very detailed FIR on how she walked on his mind, how she changed the servants in the house, how she changed the bodyguard, how she was using his credit card, how she was siphoning money for his account. So, it is a very very detailed FIR, so there is a named FIR. I was expecting the arrest to happen on Saturday, we had kept quiet because if the whole thing leaks out, it may spoil the investigation but unfortunately nothing has happened so far. I hope this case gets closure soon.