Govt allows restriction-free export of 4 crore masks and 20 lakh medical goggles
By

Vivek Raj

| Galatta |

Jul 29, 2020, 11:15 am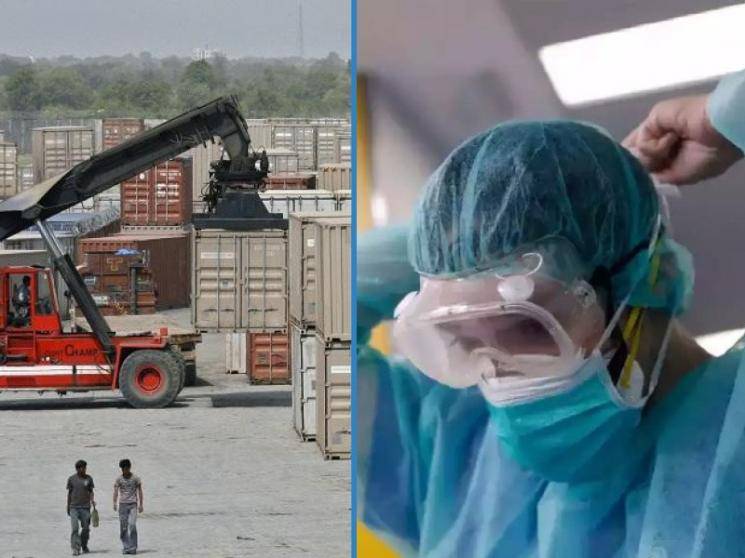 The government on Wednesday gave its approval for the export of more than four crore surgical masks and 20 lakh medical goggles every month. The decision has come weeks after the government gave its nod for 50 lakh units of PPE (personal protection equipment) medical overalls to be exported. Union Minister of Railways and Commerce & Industry Piyush Goyal took to his Twitter page to make the announcement saying, "Following PM Modi's mantra of Aatmanirbhar Bharat, in a decision to paromote Make in India and industrial growth, govt permits export of 4 cr 2/3 Ply surgical masks and 20 lakh medical goggles every month, along with restriction-free export of face shields,".
Following PM @NarendraModi ji's mantra of Aatmanirbhar Bharat, in a momentous decision to promote Make in India & Industrial growth, Govt. permits export of 4 crore 2/3 Ply Surgical Masks & 20 lakh Medical Goggles every month, along with restriction-free export of Face Shields. pic.twitter.com/BRuuTtcj8F

— Piyush Goyal (@PiyushGoyal) July 28, 2020
In a statement, the Directorate General of Foreign Trade (DGFT) also stated that a "monthly export quota of 50 Lakh units of Medical Coveralls for COVID-19, 20 lakh medical goggles has been permitted." Their directive added that all other items that are part of PPE kits will continue to remain prohibited. Among those items are medical goggles, all masks other than non-medical/non-surgical (cotton, silk, wool, polyester, nylon rayon, viscose - knitted, woven or blended); nitrile gloves and face shield.
The number of coronavirus cases in India currently stands at 1,531,669 cases, as per the Ministry of Health and Welfare's latest media bulletin. With 5,09,447 active cases, the total number of casualties due to the COVID-19 outbreak has gone up to 34,193 while as many as 9,88,029 people have been discharged from the hospitals after undergoing treatment. Maharashtra, Tamil Nadu, Delhi and Gujarat are continuing to report the highest number of cases. States like Andhra Pradesh, Karnataka and Uttar Pradesh are also seeing a steady rise in the number of infections over the past few days. Having said that, India's recovery rate continues to get better and currently stands at 64.5 percent.
A total of 1,77,43,740 samples were tested across the country as of Tuesday, the Indian Council of Medical Research (ICMR) said in a statement. Taking to Twitter, ICMR shared a bulletin saying, "The total number of Covid-19 samples tested up to July 28 is 1,77,43,740 including 4,08,855 samples tested yesterday,".