Vanitha Vijayakumar's latest fitting reply to all haters - new picture goes viral!
Galatta |

07/07/2020 04:14 PM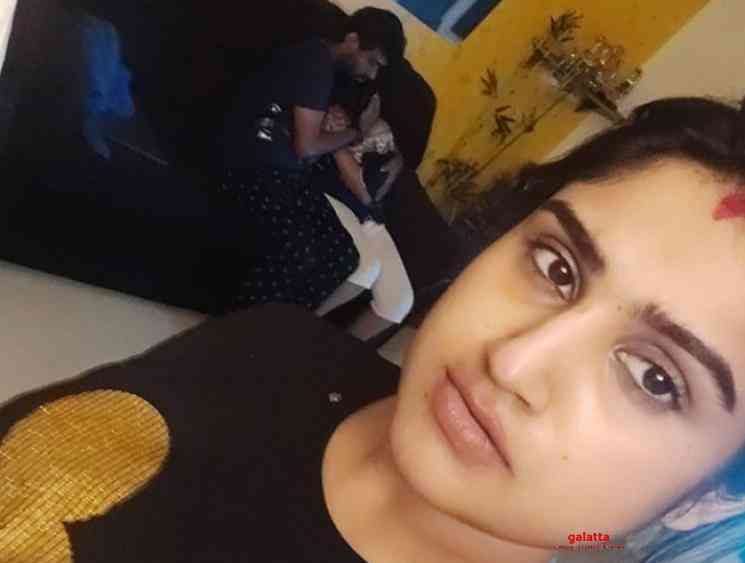 A few days back, Vanitha Vijayakumar got married to Peter Paul at her residence in the presence of selected guests. The wedding happened as a low-key event due to the lockdown, but wishes poured in from Vanitha's followers and well-wishers. The pictures and videos from the wedding event went viral on social media. However, the wedding turned out to be a controversial topic after Peter Paul's first wife, Elizabeth Helen came into the picture. She demanded justice for her and her two children and claimed that she is yet to be legally separated from Peter Paul.
The situation got nasty when both Vanitha and Elizabeth had different perspectives about Peter Paul and the topic created a huge buzz on the social media. Elizabeth Helen has filed a police complaint and the case is being investigated now by the officials. More developments regarding the case is expected to be known in the coming days.
Vanitha is currently spending quality time with her kids and Peter Paul at her house and she's been constantly sharing these positive moments on social media. Having said that, Vanitha has now posted a picture of a pair of golden rings, which have an interesting design of a lock and key (couple ring). She shared the picture and wrote, "The rings arrived finally after lockdown...reserving it for the REGISTERED REAL WEDDING....For all of u who dont understand...or never will...this.is my SOULMATE GODSENT...MORONS...B........B......Best buddies😜 we are in love forever and will continue to be till our last breath...no law or no drama troupes can pluck a ....".
Going by Vanitha's post, it looks like she has received the wedding rings only now because of the lockdown. As mentioned by Vanitha in the above post, we can expect the couple to exchange rings in the register marriage which is expected to happen after the pandemic situation. Vanitha says that this picture is her reply to all the haters and people who try to create a fuss with her wedding. This post has gone viral on social media.
In another post, Vanitha shared pictures that showed Peter Paul sharing some light-hearted fun moments with Vanitha's younger daughter and the pictures looked heartwarming. Peter Paul is a VFX Supervisor and Director who runs a post-production studio in Chennai. He would very soon be making his directorial debut with a film that will star Vanitha Vijayakumar as the antagonist. For now, check out Vanitha Vijayakumar's Instagram post below: