Galatta |

01/07/2020 10:07 PM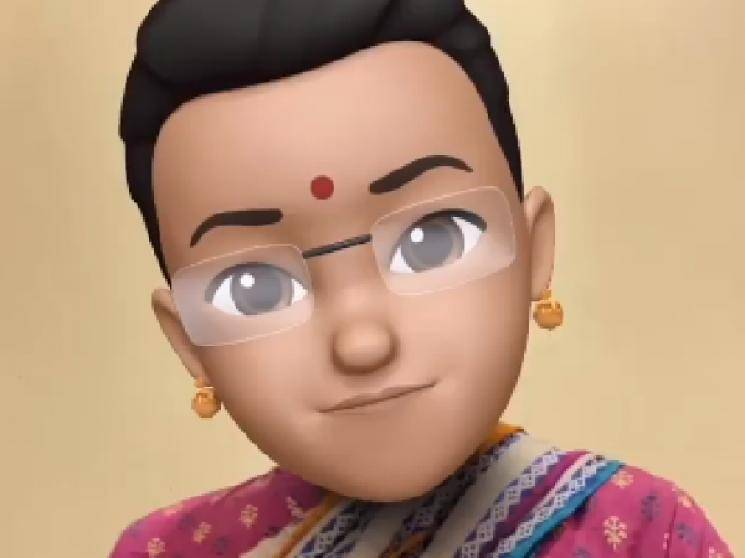 With almost half of 2020 gone, there is widespread gloom and dullness in everybody's lives with the outbreak of the COVID-19 Novel Corona Virus Pandemic wreaking havoc everywhere. There has been heavy loss of life and our daily lives like we know it, has been disrupted almost irreplaceably. In general, laughter is good for our health and is even more so needed in such tough times! Standup Comedian, writer & actor Abishek Kumar has been creating ripples on the local standup comedy scene and has recently taken the world of Instagram by storm with his hilarious creation - Mrs. Janaki! This quirky school teacher has been reacting to everyday happenings around us, in Abishek's innate comic style and has instantly struck a chord with the netizens and gone viral! We caught up with Abishek Kumar for an interview and here's what he has to say...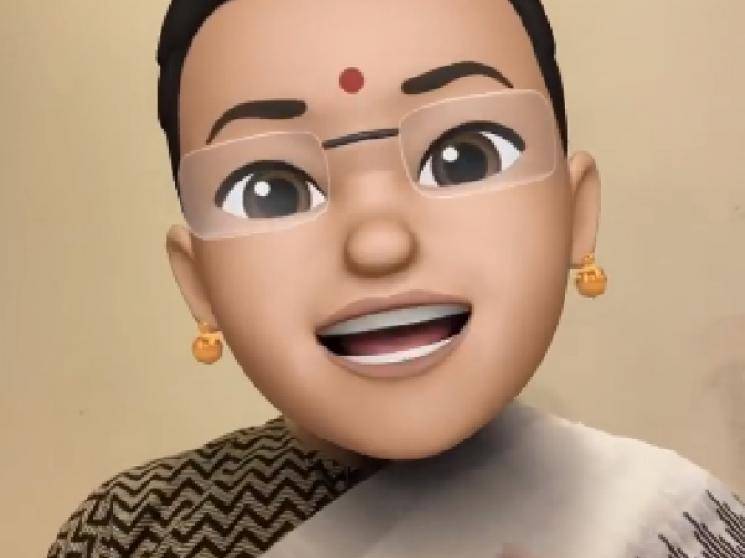 How were you inspired to create the Mrs. Janaki videos?
One of my cousins who was supposed to write her Board exams called me one day and exclaimed with joy that her exams had been cancelled and she taunted me that you had to go through the Board exams while we don't! That jealousy & heartburn manifested into Mrs. Janaki, I guess (laughs)! I guess it was basically the fun angst of all the teachers as well! 
Why did you choose a female character for the Animoji?
It was not planned. Just the very image that comes to everybody's minds when we think of a school teacher is a strict lady. So, I tried to re-create that image without demeaning anybody. I had so many teachers in mind and so many people have been tagging their favourite teachers in my video posts. I didn't intent to make fun of any particular person but I am very thankful that Mrs. Janaki has resonated well with everybody!
Why go in for an Animoji and not do the concept videos as yourself?
Actually, I started using Animojis for my singing videos as I feel my face might become very animated and I myself find my facial expressions very funny when I sing as I felt my singing to be average and didn't want my comic expressions to further dampen the video. So, I felt using animojis sort of worked for the singing and it looked very pleasant! So, thought I would continue it for this video series (Mrs. Janaki) too! I just pulled on one of my mother's chudidhars and set about making the video!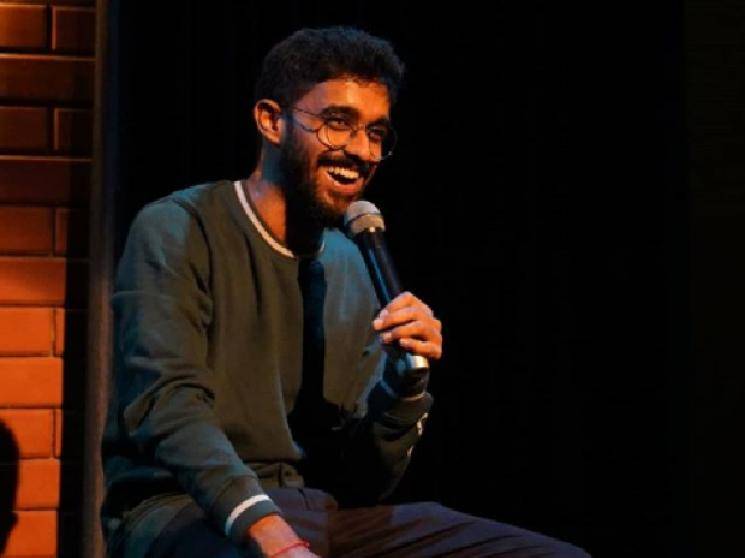 How was the response from your family?
My family has always been very supportive of me, in whatever I do. However, they were not sure what I was doing, when I made this video. Though I have played many characters, they could not understand what I was doing with a chudidhar on with such a thick beard and moustache because they didn't realise that I was using the Animoji option! After seeing the final video, they became fans of Mrs. Janaki! Actually, my mom started suggesting outfits and accessories for my next video. She made a very good point by suggesting me to change the outfit for each video, as otherwise people might just skip it, thinking it to be the same old video. It seemed very valid to me!
You happen to have studied to be an engineer! When did you decide to foray into the entertainment field?
Thankfully, the college that I studied in, encouraged a lot of extra curricular activities. I was also the Vice-President of my college drama club and in my 4 years of college, for nearly 3 years I was actively participating in a lot of cultural activities and have won numerous prizes! One of the judges I met during this time actually gave me a theatre job, an actual job that pays! I skipped whatever I got during my campus recruitment too, as I had gotten a job that paid for pursuing what I liked. The same company where I worked, was doing stand-up comedy shows too. I was never planning to go the stand-up comedy route but stepped in as a replacement when a regular stand-up comedian couldn't make it for 3 days! It was impromptu and I just went on-stage without any preparation and performed what came to mind instantly. That is still my most favourite show as it happened without any preparation and the audiences loved it and there has been no looking back, since!
You have been opening for SA (Aravind Subramaniam), in his recent shows! How did it happen and how has the experience been?
I think SA sells the most number of tickets for an Indian comic! As an upcoming comic, getting such a huge stage as his, is gold! I guess he must have seen my work and been impressed by it to let me open for him! I should thank SA for that as it was only the third time in my life I was seeing such a huge audience! It's a dream come true to perform on some of Chennai's biggest stages and I am thankful to be able to do it!
How do you decide on what topics to make videos on?
I should say, I've been very lucky in that regard! With the lockdown being imposed, there have been so many different things making the news daily. We get unique headlines, almost every 10 minutes. Luckily, I have a family which gives me a lot of comic content, which helps me in creating my own content.
When do you decide to change your routine or refresh the content for your show?
It hits you harder when the same set of audience comes again to your show and find that the content is repetitive. We should be very careful to never let them feel that at any point! We keep writing and generating new material, keeping it relevant. We have to keep ourselves armed so that even if we find a repetitive audience, we have something new to perform for them! Unfortunately, that is not the case for an upcoming comic as freshers would have very limited material for their first year in the business! We have to sort of rehash the same content and it would definitely take some time to understand what sort of content works for which audience. However, over time, we gather more material and become more comfortable with a variety of audiences and that analysing smartness comes with experience. Thankfully, I've been very comfortable with spontaneity and have never been stuck for content during a show and haven't faced any hurdles yet! 
You had recently revealed that you shifted to 'clean comedy' and it helps you reach a wider audience! Have you ever thought that adult humour would help you reach the audiences faster?
I absolutely don't think so! I am very physical when on stage and express myself with a lot of gestures and body language and exude a lot of energy while on stage and the audience reciprocate that. My best shows have been college shows and with young audiences. One of my best shows was a club show with an average audience age of 50+! I didn't find any difference between the shows! I feel the energy levels of my shows more than compensate for the dirty humour!
Are there any topics you are working on, for your upcoming videos?
There are a lot of things happening around us! The TikTok ban is something that's very popular! After creating Mrs. Janaki, I came across a lot of food bloggers who post a lot of food making videos. They make it seem so effortless but it never comes across so easily for us. I want Janaki to explain it to the larger audience that not everybody can make it like that! These food bloggers don't even go in for common food but almost always make gourmet cuisine like Shakshuka!
How did you feel when a 4-year-old kid recreated your Mrs. Janaki video?
It was absolutely flattering. I actually missed the video initially but the kids parents then tagged me in it and also messaged me. My first reaction was to upload the video almost immediately as I felt so good! I am sure this would not have happened if my work included dirty humour! I then felt that a reaction video for that kid's work would be even better as somebody had to point out the minor details that he had given attention to and I hope I did justice to it!
What are the best compliments you have gotten for the Janaki videos?
Actually, there are 2! My family and I have been fighting and arguing a lot ever since the lockdown started. However, when we watch the Janaki videos, we sit together and laugh! That is very heartwarming for me. There is a doctor who is working hard during these COVID times and is almost spending most of his day in the PPE suit. He complimented me telling that he forgets all his stress when he watches the Janaki videos and that is huge for me!
With fame comes a lot of pressure! So, do you feel the pressure building on you?
I've made it very clear to myself to do just 1 or 2 videos max, every week! That video should have a compilation of all the top happenings of the week! I need time to collect proper news and create material from it and ensure that the audiences do not lose interest. I realised quality over quantity matters! 
So, what have you been watching during this lockdown?
I've been watching a lot of Malayalam movies. I liked Driving License more than Ayyappanum Koshyum and absolutely loved Vikruthi. Recently, I watched Anna Ben's Kappela and it was fabulous!