Galatta |

17/07/2020 03:14 PM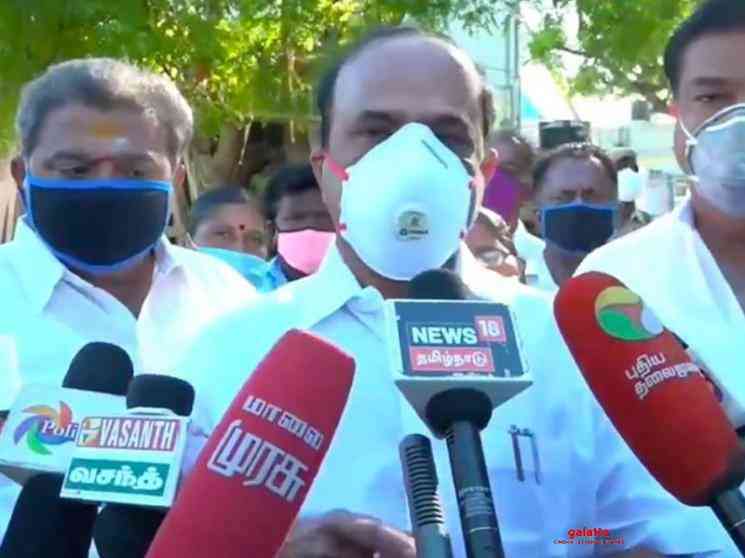 Yesterday, it was speculated that all theatres across Tamil Nadu would resume work from the 1st of August. A section of media had reported that a group of theatre owners had met and discussed the possibilities of re-opening theatre halls from the 1st of August. When we got in touch with Vettri Theatres owner Rakesh Gowthaman to get clarity on this, he said "This might just be a preliminary consultation meeting to place a request for reopening theatres. There is no confirmed directive from any authorities regarding the reopening of theatres." Now we have an official statement from the government side on their stand regarding theatre reopening. Minister for information and field publicity Kadambur C Raju has said in his statement that the government has now plans to allow permission for theatres to reopen. The English translation to his Tamil statement reads as follows: "The government of Tamil Nadu has no intention to give permission for theatre, marriage halls, temple and shopping malls to reopen in the near future. No relaxations will be given for these business industries right now in order to keep corona situation in control.

When we asked Vettri theatre Rakesh on how long would theatre owners take to get prepared to reopen their premise if the government gives relaxation for them, he replied - "The government should first release the Standard Operating Procedures (SOP) for the theatres to be prepared for reopening. After this, it would take the theatres about 2-3 weeks to be fully prepared and to align with the guidelines given by the government. Also, if any specific seating arrangement is mentioned by the government with regards to social distancing, then the ticketing software would have to be modified accordingly and that would also take some time. Thus, talks might just be initiating for the reopening of theatres but for the theatres to actually begin functioning, there is still a long way to go."

Globally, countries like France, Italy, Spain, Netherlands, Austria, Hong Kong, UAE, US, etc. and more recently Belgium and Malaysia have opened cinemas to the public with the implementation of the highest degree of safety protocols and have seen a decent response by audiences. In effect, more than 20 major cinema markets around the world have started operating. We hope Tamil Nadu theatre industry could flourish again soon.