Christopher Nolan's Tenet release date finally fixed! Sad news for Indian fans!
Galatta |

28/07/2020 10:47 AM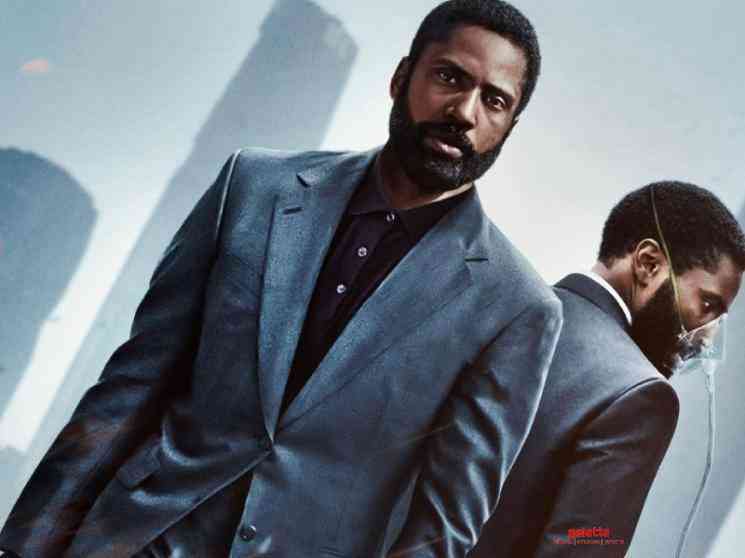 After a long wait and several changes in the release date, it has now been officially announced that Christopher Nolan's highly anticipated film, Tenet will open in theatres on August 26 and it will release in over 70 countries around the world. The film will be released in selective cities in the USA, the next week, on September 3 for the Labour Day Weekend. This might be a welcoming news for the worldwide theatre owners who are waiting for the business to resume like before. Majority of the theatres in USA have been shut and we can hope them to reopen in another month for Tenet.
However, the situation still looks unclear as far as the Indian market is concerned, as we do not know when the theatres in India will reopen. Though there have been reports saying that the Government might allow the theatres to reopen from the first week of August, an official announcement is awaited. If the theatres do not reopen for Tenet's release, the Indian audience will have to wait for the right time. Earlier, the makers of Tenet waited for the USA and Indian markets to reopen for the fact that they are some of the major sources of revenue.
However, with an uncertainty towards the situation, it looks like the makers have decided to go forward with the release. Let us hope that the Indian theatres are allowed to reopen before the release of Tenet. Delayed release in Indian theatres will also pave way for piracy and it is indeed going to be a challenging task ahead for the team of Tenet. The ardent fans of Christopher Nolan and people who would want the theatrical viewing experience will wait for the theatres to reopen, but a section of people might opt for pirated download. Let us keep our fingers crossed and wait for the developments to unfold in the coming days.
Below is the release plan of Tenet in various countries around the world. Check Out:
AUGUST 26, WEDNESDAY - Belgium, Bulgaria, Croatia, Denmark, Egypt, Estonia, Finland, France, Holland, Hungary, Iceland, Indonesia, Italy, Korea, Latvia, Lithuania, Portugal, Serbia, Slovakia, Sweden, Switzerland, Turkey, Ukraine, United Kingdom.
AUGUST 27, THURSDAY - Australia, Austria, Bahrain, Canada, Czech Republic, Germany, Greece, Hong Kong, Israel, Lebanon, Malaysia, Middle East, New Zealand, Poland, Saudi Arabia, Singapore, Taiwan, Thailand, United Arab Emirates
AUGUST 28, FRIDAY - East Africa, Ghana, Nigeria, Norway, Romania, Slovenia, Spain, Vietnam
SEPTEMBER 3, THURSDAY - United States, Kuwait and Qatar
SEPTEMBER 10, THURSDAY - Azerbaijan, CIS Others, Kazakhstan, Russia
SEPTEMBER 17, THURSDAY - Cyprus
SEPTEMBER 18, FRIDAY - Japan
YET TO BE ANNOUNCED - India, China, Argentina, Bolivia, Brazil, Chile, Colombia, Costa Rica, El Salvador, Guatemala, Honduras, Mexico, Nicaragua, Panama, Peru, Philippines, Puerto Rico, South Africa, Uruguay, Venezuela.