Video: Mahindra Bolero crashes into JCB running without control & saves man's life!
Galatta |
Jul 27, 2020, 01:05 pm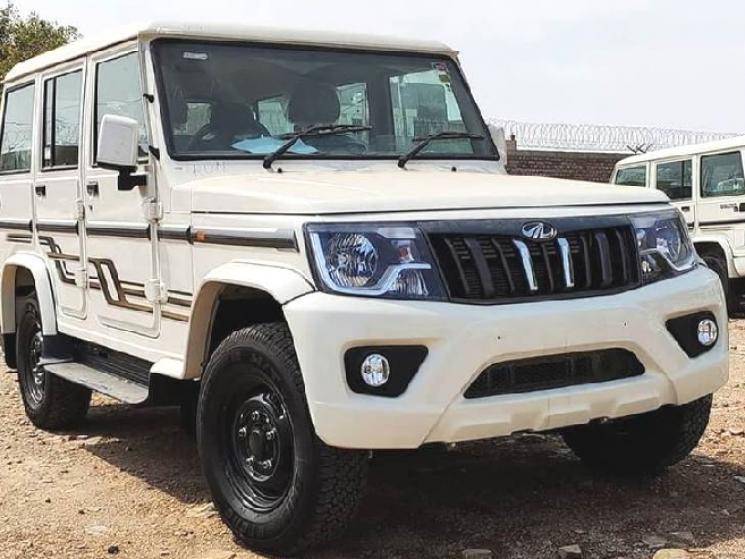 The outbreak of the COVID-19 Novel Corona Virus Pandemic has instilled a new sense of appreciation for life, in most of us! The rising death toll due to this dangerous Virus has made us all realise how valuable health & life are, to us humans! We have heard of so many stories where people have had very narrow escapes from the brink of death and there have been numerous videos of people escaping from sure death by the breadth of a hair! One such video has now been going viral on the internet! The video shows a man standing by the side of a road, next to his parked bike! All of a sudden, a speeding JCB which is coming from behind the man, loses control and is about to crash into the man and almost kill him or injure him severely!
In the next few seconds, a Mahindra Bolero car, coming from the opposite direction, slams into the wayward JCB and diverts it from hitting the man and the Bolero also hits the standing man and his bike but just throw him away from the path of the accident! The man gets away with just a few minor scrapes and bruises and the JCB, which was about to topple, also ended up not doing so! The front bumper guard of the Bolero seems a little damaged but the car seems to be ok otherwise! A person who uploaded this video, also put up a caption that when the person above us (God) decides to save somebody, he would even send a Bolero! Anand Mahindra, the Chairman of Mahindra Group, also shared this video and added a caption to it that is being praised widely by Netizens!
Anand Mahindra's caption reads, "It looks like the Bolero has gotten life and its sole mission was to save the motorcyclist!" His tweet has also gone viral and is being re-tweeted and commente upon by many people! Almost everybody is unanimously praising the sturdiness of the Bolero and some have even compared the Mahindra Bolero to "Mahendra Baahubali", from the epic movies! This incident seems to have happened somewhere in Kerala and the motorcyclist, whose name is reportedly Salih, has told the media that the "Bolero saved him from certain death and that it is like a rebirth for him!" Many others have also been relating their experiences of using the Bolero and extolling its sturdy nature!
Check out the viral video here:
ऐसा लग रहा था कि बोलेरो एक जीवित चीज बन गई और उसका एकमात्र मिशन मोटर साइकिल चालक को बचाना था https://t.co/Cki8glWB39

— anand mahindra (@anandmahindra) July 27, 2020