MLA promises house for egg seller whose cart was damaged by Corporation Officials!
Galatta |
Jul 26, 2020, 08:24 pm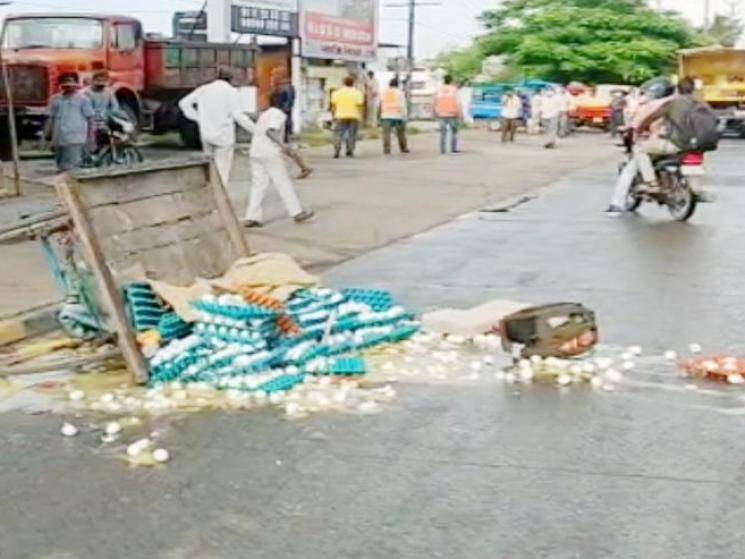 India and the whole world are battling the deadly COVID-19 Novel Corona Virus Pandemic and the struggle it has brought on everybody. However, come what may, some people in power refuse to let go of their corrupt ways! A couple of days back, a shocking incident from Indore was reported in media and it became the talk of everybody across India. A 12-year-old egg vendor refused to pay a bribe of Rs. 100 to Indore Civic officials and for this reason, they toppled over his egg cart and destroyed all his eggs as well as damaged his cart. A video of this incident became viral on social media and there was a huge outpouring of support and sympathy for the little boy!
Now, a BJP MLA has come forward and promised a house for 12-year-old Paras Raikwar, under the Pradhan Mantri Awas Yojana scheme! Ramesh Mendola, the BJP MLA from Indore-2 constituency has given this assurance. Reports state that on July 22nd, Municipal Corporation workers came to seize the egg cart from Paras and also warned of issuing a challan for Rs. 100 fine, for placing his cart on the roadside and selling eggs. Some people allege that they asked for Rs. 100 as bribe and Paras refused to pay it, so they pushed the card and turned it over, thereby damaging most of his eggs. Reports state that around 4 cartons of eggs were damaged, amounting to about Rs. 7000 to Rs. 8000! This left the young boy in tears and a passerby who noticed this, recorded a video and uploaded it on social media and it instantly became viral!
Ever since, many people began contacting Paras and have been helping him out in many ways! Financial assistance has been coming in for the little boy from various people. Congress leader Digvijaya Singh too got in touch with the boy through some sources and spoke to him on the phone. He also sent over Rs. 10,000 as compensation to help Paras and has promised to help for the boy's education. Some reports mention that MLA Ramesh Mendola also provided Paras with a cycle, four pairs of clothes and Rs. 2,500 in cash, apart from promising him a house. We also hear that another BJP MLA has obtained Paras's bank details, to send him financial assistance. The Indore Press Club President - Mr. Arvind Tiwari and a few others have also helped Paras with financial assistance!