I play a subtle psychiatrist in Addham: Varalaxmi Sarathkumar opens up!
Galatta |

15/10/2020 07:24 PM
Varalaxmi Sarathkumar plays one of the leads in Addham, an upcoming Telugu anthology film which is all set for a grand digital release tomorrow (October 16) on AHA app. This anthology film will have three short stories put together under the theme of morality and Varalaxmi will be seen playing the role of a psychiatrist in this intense drama. Varu's portion is called 'The Unwhisperable Secret' and she shares screen space with talented performers like Aadukalam Kishore and Nerkonda Paarvai fame Arjun Chidambaram. Ahead of the film's release, Galatta Media got in touch with Varalaxmi for a brief chat.
Talking about her character, the Sarkar actress said, "I play a psychiatrist in this film. She doesn't want to be judgemental, but the inner girl inside her becomes judgemental. She is put in a complex situation where she needs to decide if she has to be a good psychiatrist or reveal the truth,".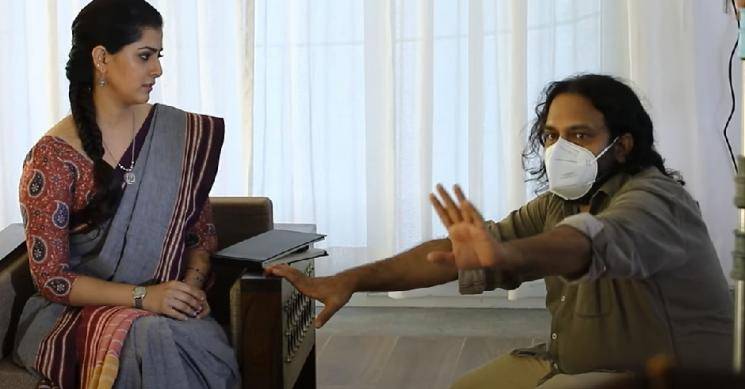 Her portion of the film is directed by Siva Ananth who has also written the story for all three shorts. Sharing her experience working with the CCV writer, Varalaxmi said, "I think it's wonderful working with him. He and his team were well prepared. We had script reading sessions. The dialogues and characters were well written by him (Siva) and it didn't require extra scenes to establish the character. I had great joy playing this character as it was very different from my other roles. It was beautiful and elegant,".
Varalaxmi was also all praise for the entire team for maintaining the safety of the actors during the shoot. "When we decide we are going to shoot, you cannot be paranoid. You have to trust the process and move on. The place was well maintained and clean. The team did their best to keep the place safe. Luckily, none of us got corona after this shoot," added Varu.
Sharing her experience working with Aadukalam Kishore, Varalaxmi said, "I have already worked with him in Echarikkai and I have an equation with him. He is one of the fabulous actors we have in the country. He is a natural born actor who can get into the character immediately".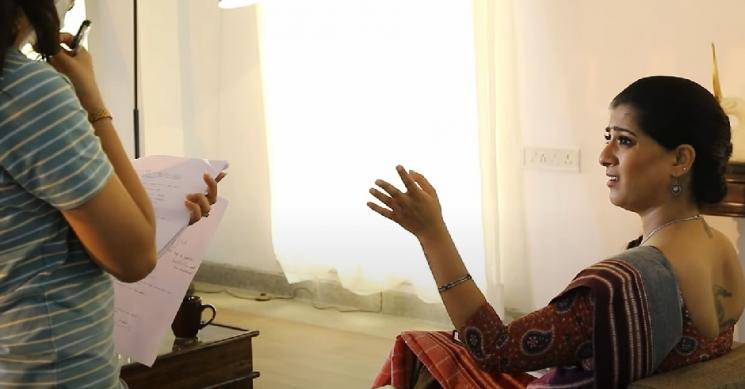 "We can give our best effort and make a good film. How the audience perceives it, is up to them. I can say that this character I've played is different from my other roles. Maybe in that way, the audience might get a different perspective. They would understand that I can also play subtle characters," concluded Varalxmi.
You can watch the promo teaser of Varalaxmi's portion from Addham here: (the film streams on October 16 on AHA platform)