ADDHAM: As producers, we had the blessing of good writing, good cast and good technicians: Sujatha
Galatta |

14/10/2020 08:20 PM
Addham is an upcoming Telugu anthology film that is all set to stream on Allu Aravind's AHA OTT platform from October 16. This anthology drama features 3 short stories that have morality as a common theme. All the 3 stories are written by Siva Ananth, co-writer of Mani Ratnam's Chekka Chivantha Vaanam and Ponniyin Selvan. Siva Ananth has also directed one portion of the film, while the other two are helmed by Barath Neelakantan (of K13 fame) and Sarjun KM respectively. The film features an exciting star cast that includes the likes of Varalaxmi, Prasanna, Aadukalam Kishore, Jayaprakash, Rohini and others. Ahead of the film's release, Galatta Media gets in touch with Sujatha Narayanan, the producer of Addham, who shares her experience about shooting the film during the intense lockdown.
Q. How did Addham come to you? What made you decide to put this project together?
Addham is a Telugu anthology. AHA, currently a 100% Telugu platform bankrolled this project. Suriya N who is the Chief Content Head of AHA called us saying the platform was looking for some concepts to shoot during lockdown - meaning stories which can be filmed with a compact crew and in less than 3 days. An anthology format was best suited for the same. We went to writer-director Siva Ananth, who gave us a bunch of storylines within a span of two hours. We sent the synopsis across and we had a detailed narration with the AHA creative board and Mr. Allu Arvind sir, who liked the stories. The platform gave us a few days to develop the ideas into full fledged scripts. We roped in writer-director Kiran (Telugu) to write the dialogues. We sort of worked in a parallel mode to get the cast and crew in.
Q. The film talks about morality and what is right and wrong. Looks like the film will give a different perspective to each viewer?
Absolutely! We all go through such moments where we have to choose one way or the other. Our choices propel our life ahead or otherwise. We may not realize it often, but our lives are inter-connected and today we have a pandemic to realize it now more than ever! The mirror (Addham means mirror) doesn't always merely reflect what's on the outside. It also shows you what you need to "accept" about your own self from within, before you point a finger at someone else. We are all fumbling and flawed beings but we also come with an enormous need to show and get empathy and understanding from our fellow human beings! All of us are equals in that sense of having the need to be accepted despite our flaws! Addham not only shows the audience a mirror via its lead characters, it also shows how an abstract idea can be made into emotional, effective narrative. Atleast our attempt is towards that end. We hope we have succeeded in this. Will know when the show releases on AHA on October 16.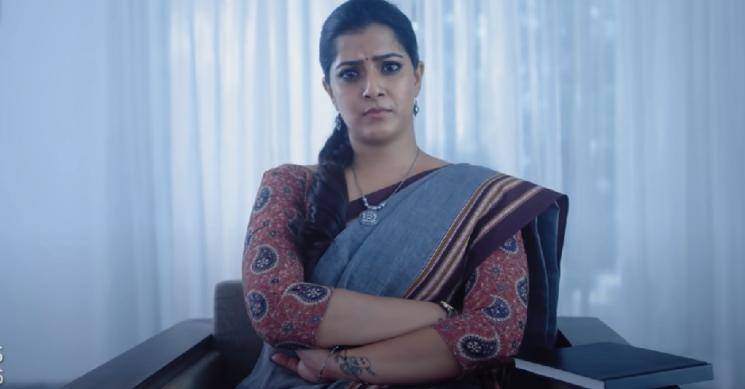 Q. What was the reason behind casting all Tamil actors, signing Tamil technicians for a complete Telugu film?
The "Tamil" actors are well known in Telugu and speak the language well. In fact, Siva Ananth's first film was in Telugu. And for me, Hyderabad is like a second home! So the "difference" didn't even arise in our minds when we began this project.
We shot this show during peak lockdown, in August, when travel between states wasn't allowed and even if you had an E-pass, you had to enter a state and get quarantined for 14 days. We couldn't afford that kind of time to pass. We needed the show to be up within two months from the date of shoot. So we needed good actors who could speak the language without prompting on set. And we got the names you see on screen!
The actors are cast for their competency and suitability to their character. You will know this when you see the show completely. We have actually cast everyone against the grain – actors you've seen as villains play heroes in Addham! Actresses whom you have hitherto seen in stereotypical roles have gone in for a total makeover in this one. Varu specially comes across as supremely elegant;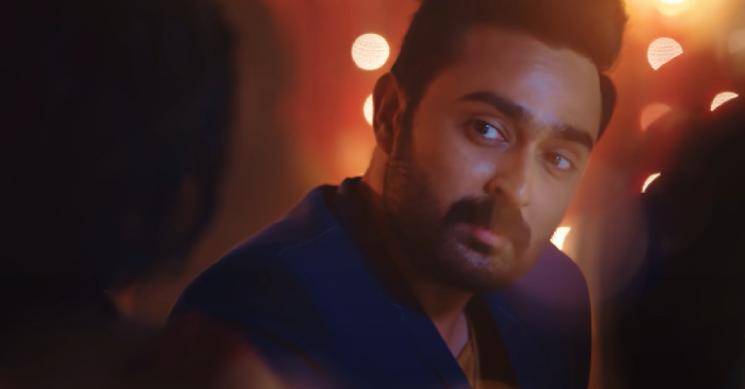 Prasanna as charming and romantic; Kishore as vulnerable; JP sir has taken on an entirely different role of a lorry driver – everyone was skeptical as to how an "elite actor" like him could pull it off – but you see the film and you'll know how much his presence adds to the frame. Like that all our actors will shine through – of this I'm confident! Despite the language difference you asked about – I would like to humbly say that up until the 90s, the Telugu and Tamil film industries co-existed in Madras only. I've written extensively about the camaraderie which exists between artistes and technicians of the two industries till date. If an actor in Addham is not known to the Telugu audience – it will only help the story to be that much more convincing. There are no preset images to cater to. The story can take over.
Q. The entire film was shot during the lockdown. How was that experience? Shooting a film in a new normal?
We had to shoot 3 films! So it was an experience of a lifetime indeed. Special mention must be made to our managers Mr Senthil Manickam and Mr Sundar and team, from Global Villagers for securing permissions to shoot on the chosen locations and getting the units to come in. If I'm right, we were one of the first film crews to start work during the second lockdown. We had insurance, safety procedures and protocols which came in as new additions to a shoot process. My work partner Devasena and our team Aparajitha and Durgesh not only handled the creative requirements but also looked after all these additions which we had to keep in mind thanks to COVID. For eg: our locations would've to be sanitized ahead of the crew's arrival and sanitization is not a one-time process.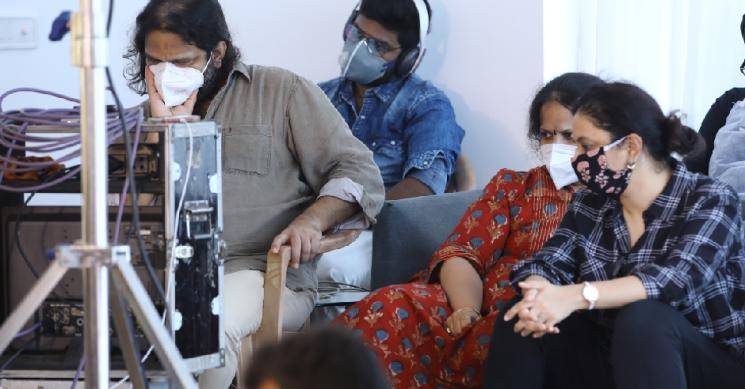 Rooms cannot be shared for makeup, food cannot be served like in normal times and the people on set cannot exceed the stipulated number, but the film will have to look and sound good as always because the person watching it on his laptop or smartphone has to be drawn into that world within seconds. Cinema is perhaps the highest collaborative art form where extra additions to this "to-do" list needs to be handled with care. This new normal took us half a day to adjust to for all of us. But the cooperation of the cast and crew was immense for an expansive project like this and hence we could complete the work on time.
Q. What can you share about the performances of the lead actors? The film has an exciting list of actors featuring together!
Thank you so much for saying that! Kishore, Varu, Prasanna, JP sir, Rohini maam, Abhirami Iyer, Arjun Chidambaram (you saw him earlier in Ajith's Nerkonda Paarvai), Gautham Padhmanabham, Pavitrah and Praveen (who are both relative newcomers who have aced their roles alongside the other experienced actors) form our main cast. I know I've listed out a class attendance list, but I always wonder have I left out anyone's name … I hope not! Because each one of them are dear to us and each one of them have given their all to this project. It is truly gratifying to have actors who arrive prepared with their lines and character on the set. We did have zoom sessions for rehearsals but cinema is what happens between that time when the director says "action and cut", and we depend majorly on our actors to deliver.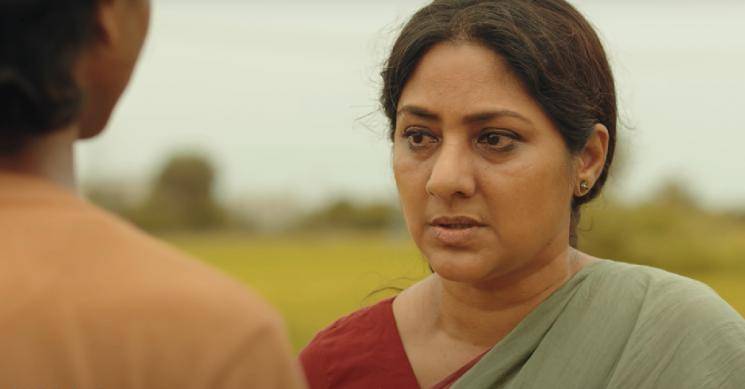 A good cast is half the job done. A good crew is the other half. And good writing is the blueprint for a good film. As producers, we had the blessing of all three in Addham.
Q. Addham's first look was launched by director Mani Ratnam. Has he seen the film? If so, what was his reaction?
It is the most precious moment of our lives – the time we spent waiting outside the edit room of Madras Talkies office, as Mani sir saw our films. He had a good word to say on all the films and was appreciative indeed! Which to us is like a trophy won! The guiding force of this project - Sreekar Prasad sir who edited all our films was also there watching the films with Mani sir. The three directors Siva Ananth (who wrote all the 3 stories), Sarjun and Barath along with our DOPs Shelley (who did Aruvi earlier) and Selvakumar (Maanagaram & Mehendi Circus) our Art Director Kadhir, Stylist Anu Parthasarathy, Sound Designer Varun, DI chief Suresh Ravi, music director Sundaramurthy and our post production head Sarang (who is a talented filmmaker himself assisting Gautham Menon) all were on cloud nine with Mani sir's and actor Suriya's support for our release. The trailer has garnered tremendous response so far from our film industry colleagues and friends, for which our team will eternally be thankful. There was no pressure on anyone to share the trailer. We are glad that those who have shared our work have liked what they saw.
Q. Addham is your debut production. What is going to be your second? Is there any other project in your pipeline that can be shared?
Anyone who knows me will know that I've always had concepts and ideas and scripts to make as films or series – either ideated and written by me and/by others, those stories I've liked, which I earnestly go and pitch to platforms. With AHA, the creative synergy clicked with Addham. I sincerely believe cinema has no language and as content creators, we should be able to work with multiple teams from all languages, which is the plan as well. I'm a movie buff, like all my family and friends, and cinema is part of my daily diet! So yes, we do have scripts and ideas which we think are original and can break new ground. Once Addham releases on Oct 16th, my main job is to get a couple of scripts going – one is a film I've pitched to Akshara Haasan, she has liked the idea, we have to set a date for the narration. This can be a project in either Hindi or Tamil. I also have an interesting fun Tamil rom-com tentatively titled "An Iyengar Dream" which I think can see good traction on the lines of some of the best comedies of Crazy Mohan and Kamal Haasan. Plus there is an exciting anthology Siva Ananth has given us which could go on the floors ASAP.
The readers can watch the trailer of Addham below (the film streams on October 16 on AHA app):