Chekka Chivantha Vaanam And Girl Power
Chekka Chivantha Vaanam CCV Trailer Jyothika Aishwarya Rajesh Aditi Rao STR Vijay Sethupathi Mani Ratnam - Pst the Chekka Chivantha Vaanam trailer release last week, a raging question among fans has been how Mani Ratnam will have balanced screen time for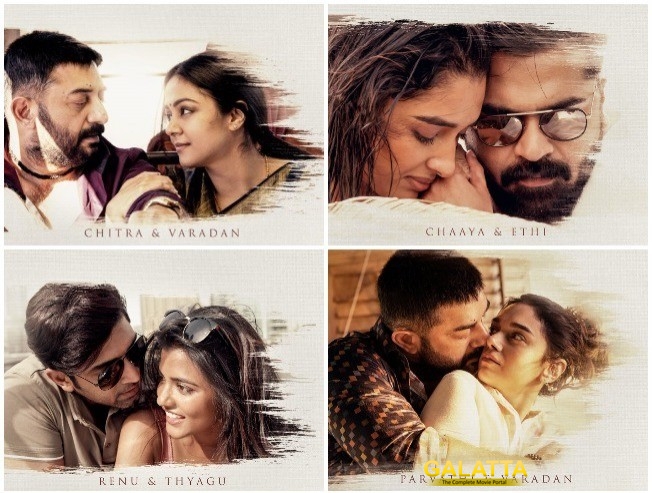 By

Vivek Raj

| Galatta |

September 01, 2018 20:36 PM IST
A film that had everyone excited right from the get-go, Mani Ratnam's Chekka Chivantha Vaanam, hitting screens on September28 with music by A. R. Rahman under the Madras Talkies and Lyca Productions banners is one of biggest films in terms of production that is coming out this year.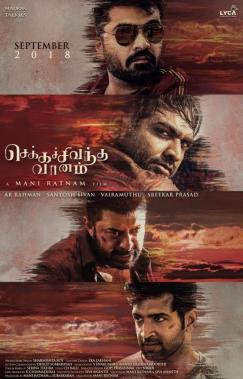 Featuring a highly talented ensemble star cast with names like STR, 'Makkal Selvan' Vijay Sethupathi, Arvind Swami, Arun Vijay, Jyothika, Aishwarya Rajesh, Aditi Rao Hydari, Prakash Raj, Dayana Erappa, Mansoor Ali Khan, Appani Sarath among others, CCV has also been dubbed in Telugu under the title, Nawab.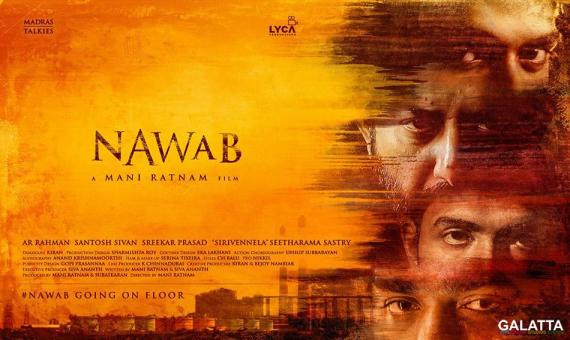 Meanwhile, post the Chekka Chivantha Vaanam trailer release last week, a raging question among fans has been how Mani Ratnam will have balanced screen time for all these stars in a single film.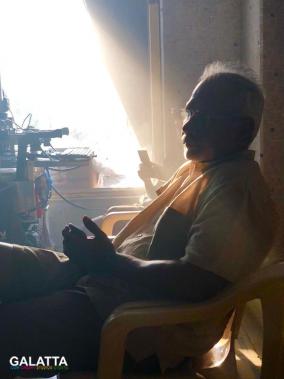 Although not much has been so far been revealed about CCV, our best guess about the plot at this point would be a family embroiled in a crime and its onward consequences.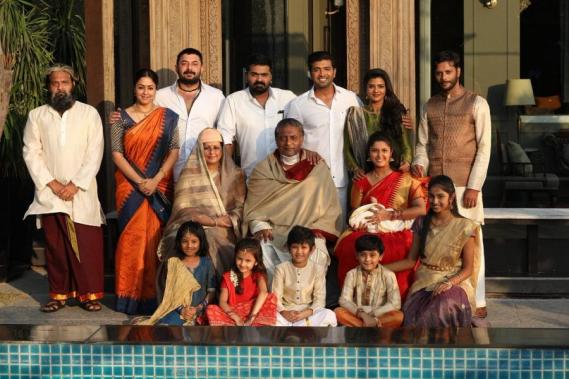 With multiple characters, it can be difficult to pin down on who exactly could have a role that would be more significant than our predictions till date.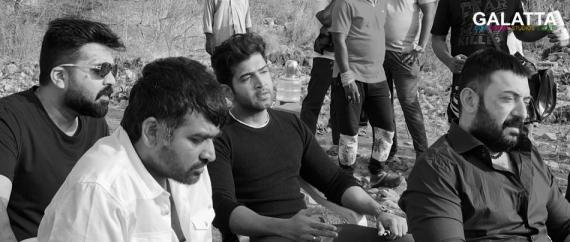 Based on the CCV trailer, we can for sure assume Jyothika's character will be on par with Arvind Swami as his wife - a stern woman with multiple layers and someone who will not hold back from speaking her mind.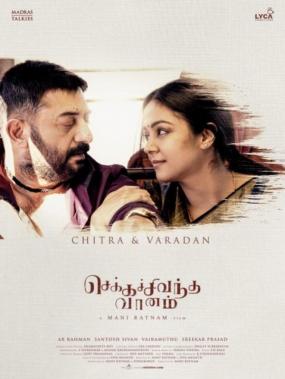 Aditi Rao Hydari, who is a reporter in the film could possibly be getting into an affair with Arvind Swami or possibly be an old flame before he got married to Jyothika and she too lends quite a bit of mystery surrounding the story of Chekka Chivantha Vaanam.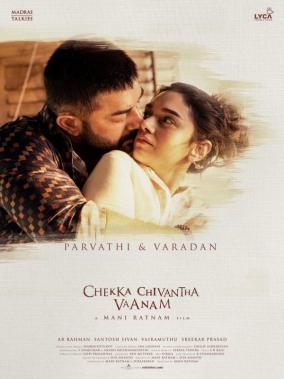 Dayana Erappa, who appears only in a few shots alongside Simbu no doubt adds to the mystery and her character apart from being STR's lover can tip the story across any direction.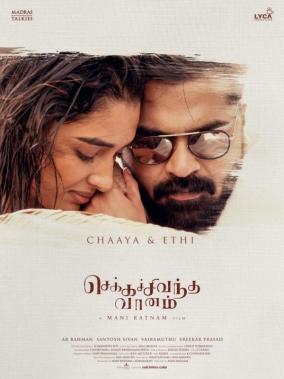 Likewise, Jayasudha, who plays mother to Arvind Swami, STR and Arun Vijay in Nawab will most likely have a significant role in tandem with the rest of the stars.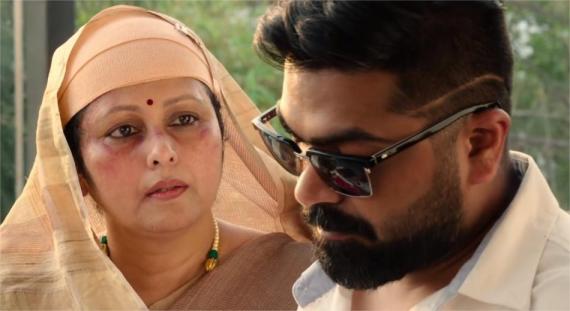 The biggest surprise in the Chekka Chivantha Vaanam trailer however is that apart from being paired opposite to Arun Vijay, not much was known or revealed about Aishwarya Rajesh's character.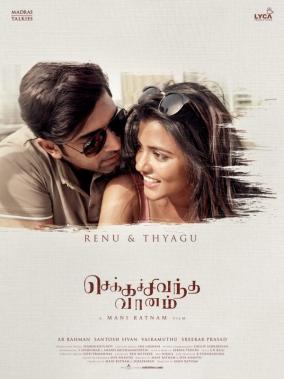 That was until a certain point in the CCV trailer when we get a couple of shots of Aishwarya Rajesh holding a criminal placard after apparently being arrested by the Dubai police.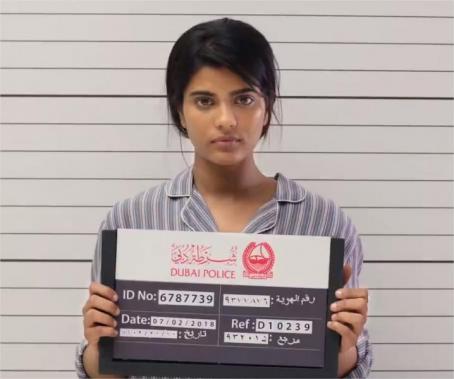 It remains to be seen how she ends up in such a situation and whether it involves a certain flashback.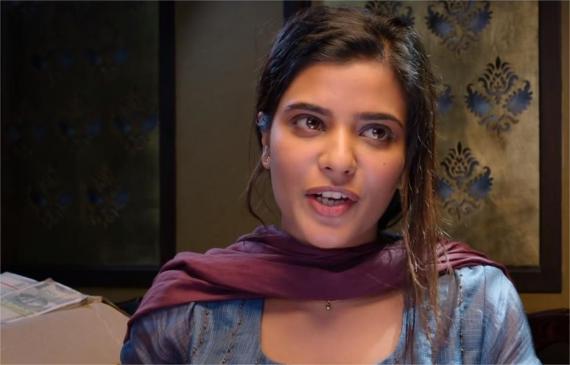 With so many characters in a single film and Mani Ratnam, a filmmaker who has in the past made films that have given ample amount of presence for women to shine as well as them being upheld in high esteem, we can expect the ace filmmaker once again to conjure up with a story will remain in our minds for long.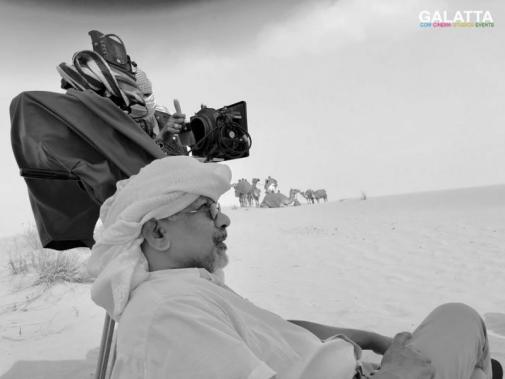 TAGS: STR , Arun Vijay , Vijay Sethupathi , Jyothika , Prakash Raj , Aishwarya Rajesh , Aditi Rao Hydari Chekka Chivantha Vaanam, Nawab,