Shocking Statement: This Vijay TV sensation is behind Vanitha - Suriya Devi controversy!
Galatta |

14/07/2020 06:00 PM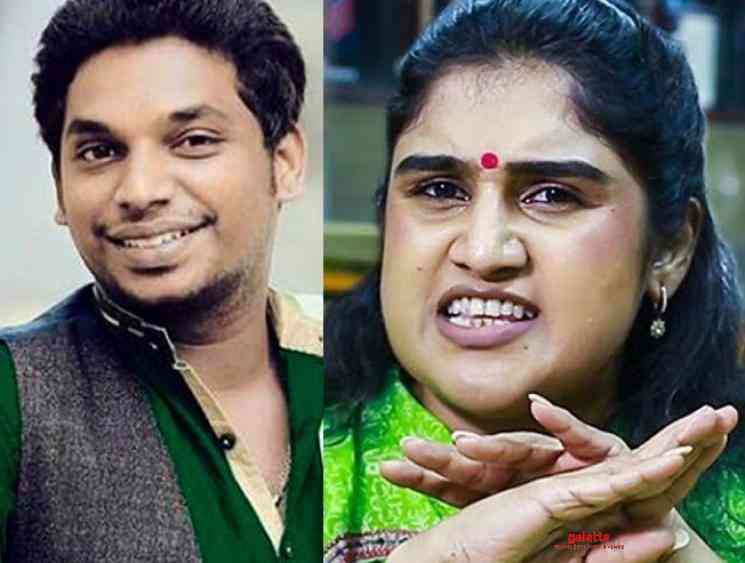 Vanitha Vijayakumar's name has been in the news for the past few weeks due to the controversies that popped up after her wedding with Peter Paul. Vanitha got hitched with Peter Paul on June 27 at her residence in Chennai. However, post the wedding, Peter Paul's first wife Elizabeth Helen demanded justice for her and her children and filed a police complaint. The case was proceeding legally, but then, things turned out to be nastier and even more controversial when a YouTuber named Suriya Devi accused Vanitha of allegations.
She rose to fame through her controversial videos about Vanitha and the entire social media has been abuzz about it for the past two to three days. Along with Suriya Devi, popular producer Ravindar Chandrasekaran of Libra Productions was also involved in this controversy and he condemned Vanitha's actions. Angry with the entire issue, Vanitha filed a police complaint against Suriya Devi and Ravindar this morning, with the help of her lawyer Sreedhar. While addressing the press and media about her complaint, Vanitha sounded very angry and emotional.
Vanitha's lawyer Sreedhar shared some details about Suriya Devi and her background and it has shocked a lot of people. Suriya Devi is yet to react to these allegations and more developments are expected in the coming days. While talking about Suriya Devi, advocate Sreedhar said that Vijay TV Kalakka Povadhu Yaaru fame Nanjil Vijayan is behind this controversy, adding that he is closely associated with her.
He said, "For the past one week, Vanitha has been facing cyber stalking issues and that is why we've filed a police complaint. Using my sources, I enquired about Suriya Devi and that is when I got to know that she sells marijuana to people. She has been involved in such cyber cases already and has dragged the names of other celebrities in the past. She threatened to kill Vanitha and we have filed a police complaint for that as well.
We have also learned that Vijay TV fame Nanjil Vijayan is behind her and helps her in these issues. His audio conversation with Suriya Devi is there with us. We have also submitted a proof video of Nanjil Vijayan getting close with Suriya Devi. We will release the proof videos to the media as well. We have all the proofs and I challenge her to prove her innocence. Ask her to come out and say that these are fake audios." Check out the full press meet video below: