CBSE Class 12 Results - Lucknow girl Divyanshi Jain scores 600 out 600 marks
By

Vivek Raj

| Galatta |

Jul 14, 2020, 12:33 pm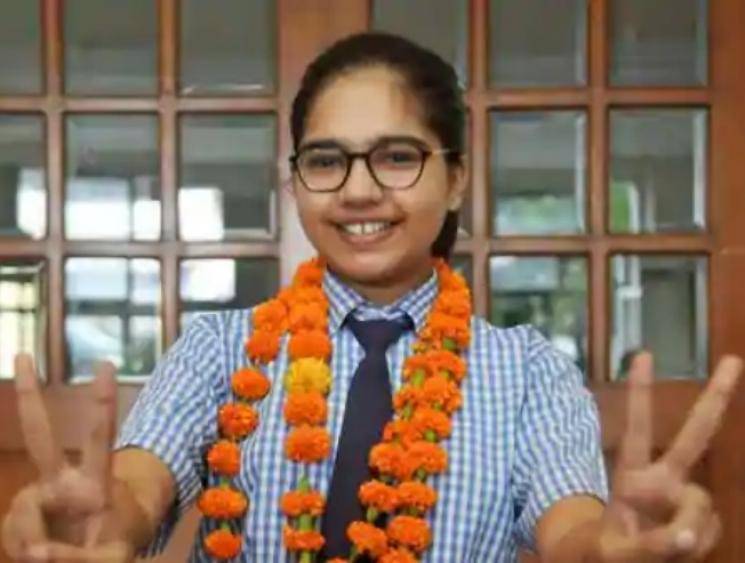 A young girl, Divyanshi Jain, from Lucknow, has scored 600/600 in this year's Central Board of Secondary Education (CBSE) Class 12 board examinations, making it a perfect score for her. Considering the vast syllabus and the innumerable challenges posed in front of her including the stress of the coronavirus pandemic, this is a massive achievement for the student of Navyug Radiance Senior Secondary School.
Her subjects comprising of English, Sanskrit, History, Economics, Geography and Insurance, Ms Jain in a statement to news agency ANI after her accomplishment said, "I prayed every day but also studied hard. I made notes for each subject and made sure that these notes were brief, so I could understand the lessons quicker and better,".
Daughter to a shop owner father and a mother, who is a home-maker, Divyanshi stated that she made it a practice to consistently revise her subjects despite not focusing on the number of hours spent every day. Rather than mugging up and cramming the subjects, Ms Jain said she understood and carefully analyzed the study material and added, "Whatever I studied I revised to see how much I understood of the lessons,". She also stated that she learnt from the NCERT (National Council of Educational Research and Training) books than subject guides added, "I also focused on revision and mock tests that helped me to score better,".
Speaking about her plans for the future, she says, "In future, I would like to do research in history as a subject and learn more about our country's past." Ms Jain also credited her parents and school teachers as the reason behind her success in the CBSE Class 12 public exams. More than 38,000 students from across the country have scored above 95 percent while nearly 1.6 lakh students went on to 90 per cent or more. The pass percentage for the 2020 CBSE exams stands at 88.78 percent, and is up by 5.38 percent from last year.
Divyanshi Jain, a 12th Standard student from Lucknow scored 100% marks in her Central Board of Secondary Education (CBSE) Board examination. She says, "In future, I would like to do research in history as a subject and learn more about our country's past." pic.twitter.com/IXAjGgr4o0

— ANI UP (@ANINewsUP) July 13, 2020