Vanitha Vijayakumar's breaking statement about her son Vijay Sri Hari! Check out!
Galatta |

14/07/2020 04:09 PM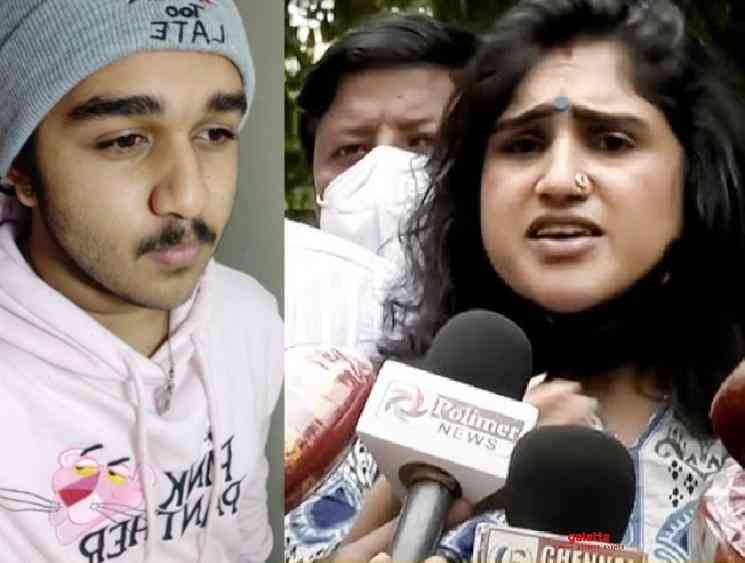 Vanitha Vijayakumar is currently residing at Chennai with her two daughters, Jovika and Jaynitha and her husband Peter Paul, with whom she recently got married. Vanitha has a son named Vijay Sri Hari from her first marriage with actor turned businessman Akash. Vijay Sri Hari, who is a teenager now, is residing with his father Akash. Recently, there were speculations on social media that Sri Hari is depressed and mentally disturbed with all the controversies going around. However, Vanitha has now clarified that her son is doing well and is in good health.
Earlier this morning, Vanitha and her legal advocate Sreedhar filed a Police complaint against YouTuber Suriya Devi and producer Ravindar Chandrasekaran for cyber bullying and defaming her name with baseless allegations. While addressing the media about the issue, she also talked about her son and requested the media to allow him (Sri Hari) to leave in peace. She also added that she is in touch with her former husband Akash to know about the son's well-being.
Vanitha said, "I read media reports saying that my son is in depression. I'd like to clarify it here. He is a grown up now. Don't spread false news and disturb him mentally. He is living a good life with his father and he is at peace. His father is taking good care of him and I'm in constant touch with him (Akash). As parents, we are okay. So, do not unnecessarily drag him into these issues and create a problem.
I am 40 years old and I thought I needed a soulmate to share the rest of my life and that has created so many controversies. I did not hide or have a secret relationship with him. I came out openly and got married to him officially in front of respectable people. I wonder why is that a problem for so many people here.
People who are not associated in this issue, please do not interfere unnecessarily and create a problem. I request the media not to believe in any baseless allegations against me or my family or my kids. I have the responsibility to raise them as good citizens and I will do so. Don't believe all the fake rumours and allegations against me. The truth will be known at once."