By

Vivek Raj

| Galatta |

Jul 14, 2020, 10:32 am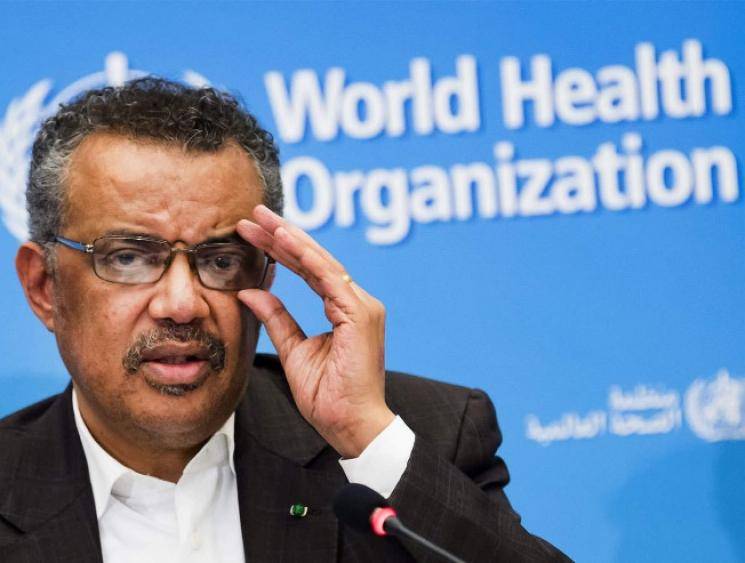 The World Health Organization (WHO) on Monday said that the coronavirus pandemic, which has gripped the world in fear and brought life to a complete standstill, will only continue to get worse if nations around the globe fail to implement strict health precautions. WHO Director General Tedros Adhanom Ghebreyesus said, "Let me be blunt, too many countries are headed in the wrong direction, the virus remains public enemy number one,".
Addressing a virtual press conference from the U.N. agency's headquarters in Geneva, he added, "If basics are not followed, the only way this pandemic is going to go - it is going to get worse and worse and worse."
Tedros, whose handling of the COVID-19 outbreak has come under heavy criticism and scrutiny by the U.S. President Donald Trump, stated that around 50 percent of the new 230,000 cases recorded on Sunday came from just two countries while 80% were from 10 other nations. The worst-affected countries due to the coronavirus pandemic in the world at present are the United States of America and Brazil. Tedros gave a strong statement saying, "There will be no return to the old normal for the foreseeable future ... There is a lot to be concerned about,". Globally, over 13 million coronavirus cases have been reported to date with more than half a million deaths linked to the disease.
Speaking about Trump's decision of the U.S. to pull out from the WHO, Tedros said a formal notification is still awaited and yet to be received. The US President has stated on multiple occasions that the WHO pandered to China ever since the outbreak of COVID-19, towards the end of last year. Trump, who was seen for the first time ever wearing a face mask in public this past weekend, has been blamed for not considering the threats posed by coronavirus seriously, which he has gone on to deny.
It is to be noted that a WHO advance team has already been sent to China to investigate the origins of the COVID-19 outbreak, which was first reported in Wuhan city in the Hubei province. WHO emergencies head Mike Ryan said that the members of the team are in China and are currently in quarantine, as part of the standard procedure, after which they will begin working with Chinese scientists.