Vanitha Vijayakumar breaks silence - angry statement against popular producer and Suriya Devi!
Galatta |

14/07/2020 03:12 PM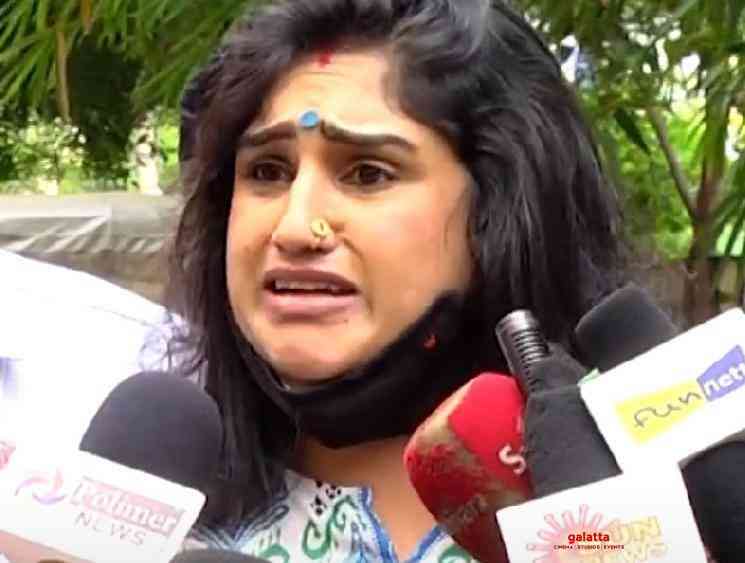 Vanitha Vijayakumar's name has been in the news for the past few weeks due to the controversies that popped up after her wedding with Peter Paul. Vanitha got hitched with Peter Paul on June 27 at her residence in Chennai in the presence of selected guests. However, post the wedding, Peter Paul's first wife Elizabeth Helen demanded justice for her and her children and filed a police complaint. The case was proceeding legally, but then, things turned out to be nastier and even more controversial when a YouTuber named Suriya Devi accused Vanitha of allegations.
She rose to fame through her controversial videos about Vanitha and the entire social media has been abuzz about it for the past two to three days. Along with Suriya Devi, popular producer Ravindar Chandrasekaran of Libra Productions was also involved in this controversy and he condemned Vanitha's actions. The entire issue has now irked Vanitha Vijayakumar who filed a complaint against Suriya Devi and Ravindar Chandrasekaran for cyber bullying and defamation reasons.
After filing the complaint, Vanitha and her lawyer Sreedhar met the press and media explaining the reason behind their move. Vanitha sounded very emotional about the whole incident and expressed her anger over Suriya Devi, Ravindar and others who were involved in this. She said, "A lady called Suriya Devi was releasing videos that defamed me and was in wrong taste. The usage of words were also condemnable. She tried to tarnish my image. Initially, I didn't care about it, but after a few days, she started posting videos regularly and it went out of control. I contacted my advocate who suggested that we should file a complaint for cyber bullying.
We've submitted our proofs against Suriya Devi, about her real identity and you will know about it in the next few days. Another person is Ravindar who is supposedly a producer. More than the films he produced, he became famous only after giving interviews against me. He attacked me personally. They've tried to defame me and it is not right. I don't understand why they unnecessarily involve themselves in a topic that is no way related to them.
Both of them are neither my family nor my friends. I haven't even met Ravindar in person and yet, he's here commenting about me in public. We have informed the Assistant Commissioner of Police about this and he has assured to take action in another two days. Ravindar lam aambalayaa??? Guys like him shouldn't be given a place in the Producers Council. No one should ever be associated and make films with him." This press meet interaction has garnered a lot of attention on social media and more updates regarding the case are expected to be known in the coming days.