SHOCKING: Suchi threatenend to be arrested by CBI | Sathankulam Incident
Galatta |

11/07/2020 06:30 PM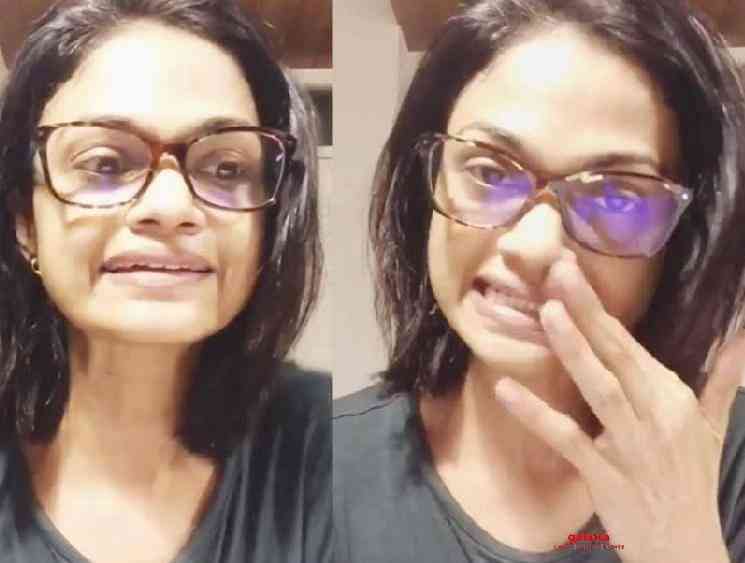 The custodial death of a father and son at Sathankulam in the district of Thoothukudi shocked everyone and the entire nation reacted strongly against the inhumane act. The severity of the controversy made the case get shifted to CBI who immediately reacted and arrested the police officers who were allegedly responsible for attacking Jayaraj and Bennix. Singer Suchitra (more popularly known as Suchi), was one of the first celebrities who actively voiced for justice in this case. She posted a video on her Twitter page, explaining about the entire Sathankulam incident in English, in order to get global attention and become a movement.
As expected, the video did get its due recognition and crossed over 2 million views on Twitter. The video created a huge buzz among the people outside Tamil Nadu and many notable celebrities shared the video, expressing their shock. Few days after the incident, Suchitra has now removed the viral video from her Twitter page, as per the order by the CBI Officials. Suchi was apparently called by the CBI officials, who asked her to remove the video, saying that it has a lot of fake information.
Suchi shared this update with a new tweet and this incident has created a new set of doubts among the people. Suchi requested her followers to follow this case carefully, as she feels there could be foul play in some way or other. She tweeted, "The CB-CID called. And threatened arrest for spreading fake news with intent to cause anarchy. Deleted the video under the advise of my lawyer who said they are definitely capable of doing it. Pls watch this case people - there's a lot of foul play being employed."
Post the unexpected 'SuchiLeaks' controversy, the talented RJ turned singer took time to shift focus towards other activities (like cooking) to help herself come out of depression and stress. Of late, Suchitra has been spending time in her personal space. She has also been involved in creating independent music by collaborating with other singers and musicians from the industry.
As a singer, Suchi has sung a lot of popular hit songs including Uyirin Uyire, En Aasai Mythiliye, Dole Dole, Oru Chinna Thamarai, Excuse Me Mr Kandhaswamy, Vaada Bin Laada, Ailasa Ailasa, and more. Check out Suchi's new tweet regarding the removal of her video below:
Correction: The CB-CID called. And threatened arrest for spreading fake news with intent to cause anarchy. Deleted the video under the advise of my lawyer who said they are definitely capable of doing it. Pls watch this case people - there's a lot of foul play being employed. https://t.co/MeALn0o8RA

— Suchitra (@suchi_mirchi) July 11, 2020