Captain Vijayakanth deeply shocked on hearing the death news of his close friend
Galatta |

25/06/2020 06:21 PM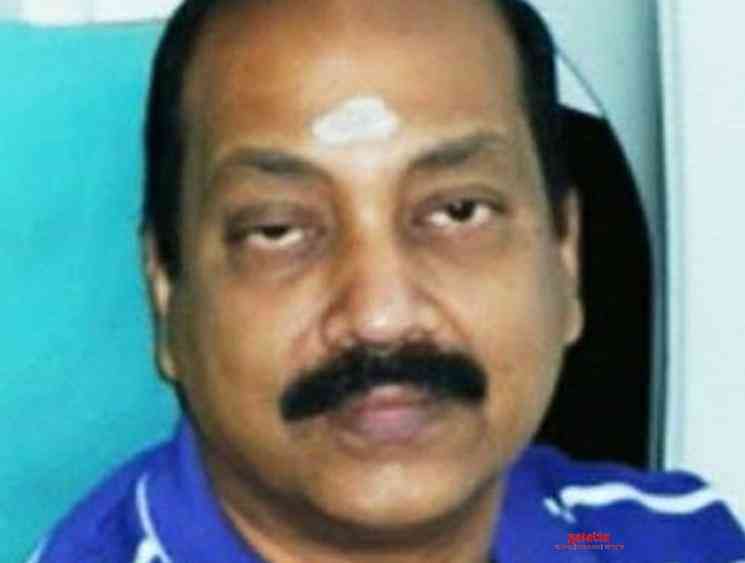 Veteran film editor G Jayachandran passed away early morning today on the 25th of June. According to reports, the legendary editor suffered a cardiac arrest which eventually leads to his death. He was 58 years old and is survived by his wife and two sons. Jayachandran is the son of noted film editor V Goivindasamy. Jayachandran had worked in over 150 Tamil films. He began his career with the film Oomai Vizhigal which was released in 1986. Oomai Vizhigal, a crime-action film directed by R Aravindraj is an extended version of short film, Murder Echo made by College students. Oomai Vizhigal focused on a journalist making an investigation into the case of missing girls. The film became a trend-setter, with several filmmakers choosing to make films of a similar genre. The film features Vijayakanth, Arun Pandian, Karthik Chandrasekhar and Jaishankar along with in lead roles. Ravichandran and Malaysia Vasudevan in Negative role. The film completed 150+ days in theaters and became a blockbuster and was a profitable venture. The film was dubbed in Telugu as Marana Mandiram. G Jayachandran's editing was lauded by the critics and he eventually worked in several films starring Vijayakanth. 
 
In his career spanning close to 4 decades, Jayachandran had edited several Vijayakanth films including Pulan Visaranai, Managara Kaaval, 
Bharathan and Captain Prabhakaran. He had also produced a few films including Manidha Dharmam and Thanga Paapa. Vijayakanth has expressed his deepest condolences to the editor's family via Twitter. In his statement, Vijayakanth said - "I was heartbroken on hearing the news of filmmaker, producer and my best friend G Jayachandran passing away from a heart attack. His death is an irreparable loss to the film industry. I have worked with G Jayachandran in many films including Oomai Vizhigal, Uzhavan Magan, Poonthotta Kaavalkaaran, Pudhu Padagan, Pulan Visaranai, Bharathan, and Sakkarai Devan. He is a very talented and talented filmmaker. G. Jayachandran's death is an irreparable loss to the film industry. It is no exaggeration to say that my days with him were a golden age. I extend my deepest condolences to his family, friends, and filmmakers who have lost him. I pray to the Almighty Lord to calm his soul. Director RV Udayakumar, the secretary of the Tamil Film Directors Union has also issued a statement mourning the demise of Jayachandran. He in his statement has said that Jayachandran was his classmate in film institute and a close friend who worked with him in his debut movie Urimai Geetham.