Popular Mumbai pani puri seller dies due to corona; residents raise money to help family
By

Vivek Raj

| Galatta |

Jun 25, 2020, 12:30 pm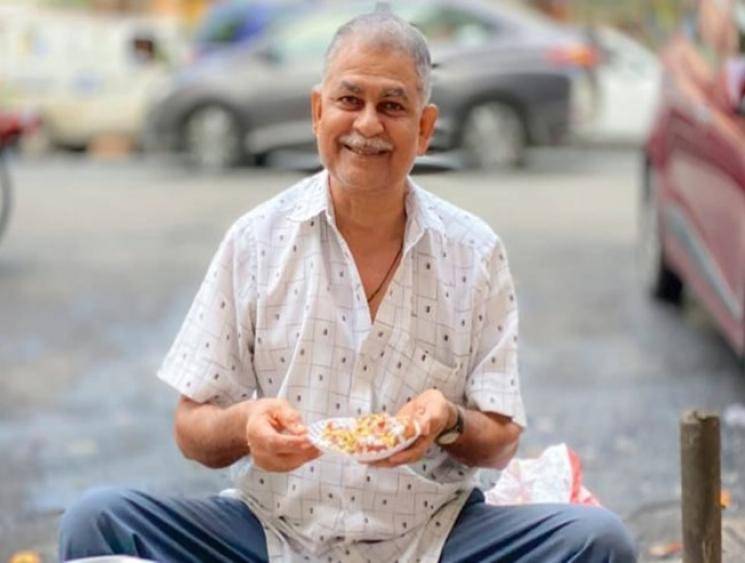 South Mumbai's Napean Sea Road is popular for its pani puris and one of the most prolific people in the area was Bhagwati Yadav, who made a business selling the delicious chat item for nearly 46 years. However, with Mr. Bhagwati succumbing to COVID-19 last month, residents of the area have since been raising funds for his family by starting a fundraising campaign. Known as the "Bisleri pani puri wala", Bhagwati made use of bottled water for the preparation of the snack.
Residents nearby say he used to serve pani puri with bisleri water and was mindful of their health at all times with his concern for hygiene making him one apart from the rest of the street-side vendor crowd. He was also known to be generous in terms of giving away an extra pani puri. The fundraising initiative by those around in the locality has gone on to collect more than Rs. two lakhs in two days after it was aimed to collect Rs five lakh in 42 days.
Bhagwati Yadav was the sole breadwinner of his family until he passed away due to coronavirus. Yash Baid, a resident of Napean Sea Road has stated that he along with a few others have been in touch with his family and have been assuring them. People have complimented him for his preparation of the pani puris as he used to do it all at his home. He used to make them on his own while others use mixers for the preparation of the ingredients. There have been many who have been his customers since their childhood and have continued eating at his shop even after entering adulthood with many complimenting him for his gentle behaviour.
Bhagwati Yadav is survived by his wife and a daughter and are at present in their native village in Uttar Pradesh's Azamgarh. His daughter has expressed her surprise at the outpouring of love for her father and has said that several people are coming forward to help them over the past month. She went on to express her gratitude to a Mr. Girish Agarwal, who began the initiative on the crowdsourcing platform Ketto, which has spread the word about her father since his passing away.