By

Vivek Raj

| Galatta |

Jun 25, 2020, 11:31 am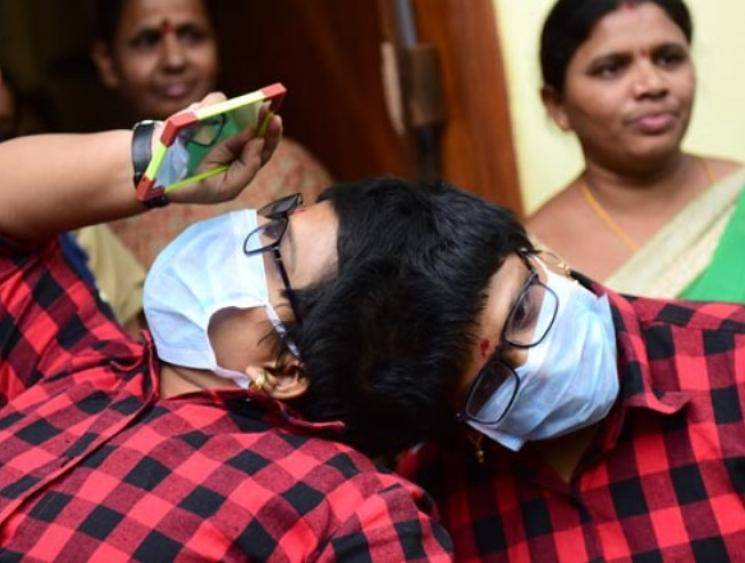 Conjoined twins Veena and Vani have overcome every single obstacle in their life together and have now cleared the biggest challenge by securing top grades in the SSC Public Examinations in Telangana. Their success has led them to now opt for Mathematics, Economics, and Commerce (MEC) stream in the intermediate. The results for the SSC Public Examinations announced recently by the Directorate of Government Examinations had Veena securing a 9.3 Grade Point Average (GPA) while Vani had scored a 9.2 GPA out of 10 GPA.
Speaking to press persons on their achievements, their mother, a proud and beeming Nagalaxmi said her twin daughters wished to pursue the MEC course for their intermediate and wanted to do a computer-related job in the future. She added saying that her daughters told her they would have secured top marks had they been able to appear for the Class X exams.
Veena and Vani had acquired different hall tickets and appeared for three examinations at the Prathibha School in Madhura Nagar in Hyderabad. Their road to greater success, however, was cut short as the state government had to cancel the rest of the Class X exams due to the coronavirus pandemic. As a result, the Telangana government had announced on June 8 to cancel the remaining exams altogether and pass all the 5,34,903 SSC students in the state on the basis of their internal assessment marks.
It is to be noted that the twins were taught by teachers at the State Home after they had earlier taken admission in the Government High School at Vengal Rao Nagar. Veena and Vani began living at the State Home in 2017 after staying in the Niloufer Hospital for 10 years with the state government taking care of them.
The results for the TS SSC March 2020 were announced by the Directorate of Government Education, Telangana state, on Monday, June 22, after around 5.35 lakh students registered for the SSC final exams in the state. P. Sabitha Indra Reddy, State Education Minister, informed students that they must contact their respective schools to collect their SSC marks memo while adding that mistakes in the evaluation of the marks should be reported immediately to the school board. She added that the principal/headmaster of the concerned school must make the necessary corrections in the marks memo and send it for approval to the SSC board.