Tamil Nadu and four other states to receive first batch of coronavirus drug
By

Vivek Raj

| Galatta |

Jun 25, 2020, 04:32 pm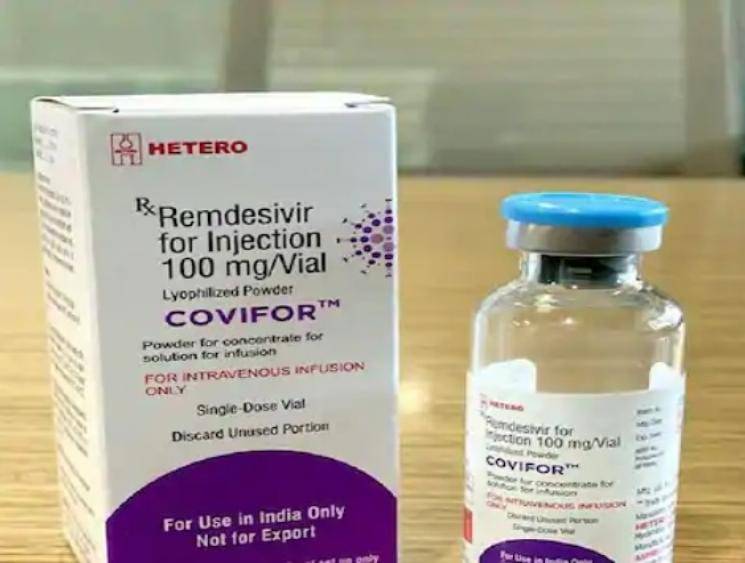 The Hyderabad-based drugmaker, Hetero, had gotten an approval for the manufacturing as well as marketing of the experimental coronavirus drug, Remdesivir. A total of 20,000 vials of the COVID-19 drug have been sent to five states which include the worst-affected namely Tamil Nadu, Maharashtra and Delhi followed by Gujarat and Telangana and is being marketed in India under the name COVIFOR.
Hetero went on to reveal the price details saying a 100-milligram vial of the drug will cost Rs. 5,400 with the company outling their plans to manufacture another one lakh vials in the next 3-4 weeks. They state the next batch of the drugs will be shipped to other major cities across the nation such as Bhopal, Bhubaneshwar, Indore, Kolkata, Kochi, Lucknow, Ranchi, Vijayawada, Trivandrum including the state of Goa.
At present, the drug is being manufactured in Hyderabad at Hetero's formulation facility while the active pharmaceutical ingredient (API) is being made at a facility in Vishakapatnam. The company has stated that the drug will be available not via retail mode and only in hospitals and, through the government. It has also been revealed that patients suffering from liver disease, kidney failure, and pregnant or lactating women including children below 12 years of age are not eligible to avail the drug.
The original manufacturer of Remdesivir, Cipla, announced that they got into a licensing agreement with the US-based Gilead Sciences Inc, for the manufacture and sale of the drug. Cipla, in their statement said, the cost would be below Rs. 5000 for its antiviral drug Remdesivir. Regulator Drug Controller General of India (DCGI) has approved the generic versions made by Cipla and Hetero for restricted emergency use in severe COVID-19 cases. Remdesivir was given a nod for emergency use among severely ill patients in the United States and South Korea, while also receiving unanimous support in Japan after its use in trials on COVID-19 patients showed improvement.
India is the fourth worst-hit country in the world due to the coronavirus and has reported a total of 4.73 lakh infections with 14,894 deaths recorded as on Thursday morning. Almost 80 percent of the deaths due to the disease have been accounted for in states namely Maharashtra, Delhi, Gujarat, Tamil Nadu and Uttar Pradesh.