Galatta |

30/06/2020 08:01 PM
One of the most expected movies in recent times is Chiyaan Vikram's upcoming movie Cobra, which is being directed by Ajay Gnanamuthu of Demonte Colony and Imaikkaa Nodigal fame! This movie's first song 'Thumbi Thullal' was launched yesterday and we caught up with the young director to get his take on the making and the response for the song and he obliged us gracefully for an extensive telephonic interview! Read on to know...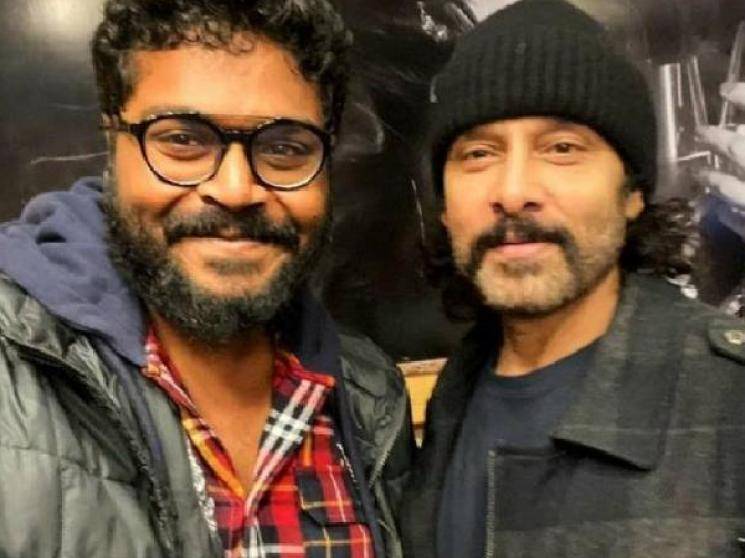 Galatta: How has the response been for 'Thumbi Thullal'?
AG: The response for 'Thumbi Thullal' song has been amazing and the entire team is excited! This song is set in the backdrop of a wedding engagement in Kerala. There are a lot of emotions involved, which will reflect when you see the movie. 
Galatta: Tell us about how you approached this song...
AG: The song would give a special feel as we wanted to give a celebratory feel but also convey a lot of emotions in-depth, at the same time! That is how we approached the song. This is the first song that was composed in the Cobra album. AR Rahman sir listened to the situation and told that he would let me know once the tune was ready. He called me after a month and asked me to listen to the tune. The moment I heard the tune, I got the classic AR Rahman vibes! We wanted the perfect blend of celebration and emotion and the 'Jal Jal Jal Maniye' portion made me want this tune, immediately! Rahman sir then gave me a shoot version of the song, in just 2 weeks. I am a huge fan of Rahman sir and I must have listened to that tune for over a 1000 times. 
Galatta: How different is the final output from the first version you listened to?
AG: The final version that everybody listened to, has a drastic difference between what we got initially as the song has gone through a lot of improvisations! The initial soul that was there when Rahman sir hummed the tune for me the first time, has been enhanced greatly in the final output. The musical arrangements and the use of various instruments have been mindblowing. We didn't use these many instruments during our shoot! When we have somebody like Rahman sir, we should just explain the situation and sit back and enjoy their perspective of it and that is what has gotten us the best! Rahman sir suggested Shreya Ghoshal for this song and I immediately agreed as I am a big fan of her. There are a few other songs for which I suggested some singers but the choice of singers for 'Thumbi Thullal' was entirely Rahman sir's! 
Galatta: Was there anything special that you wanted for 'Thumbi Thullal'?
AG: The only thing I specifically mentioned was that I wanted an extremely emotional ending for this song, as the situations build up to it. We wanted a heartwarming finish to the song and the shoot version he gave me was fantastic. About 10 days back, he said that he was not happy with the ending and would give a different one and we were wondering why, as it was already wonderful! However, he gave a different ending in just 2 days and that made us forget the earlier tune, which we had listened to for over 1000 times, during shoot! I instantly called Rahman sir and mentioned that this new version was mindblowing! Many people have been appreciating that the ending is very soulful! I believe very strongly in never confining legends like Rahman sir by quoting any references and asking for something like that. I just let him experiment and give his own best, which I believe has happened!