By

Vivek Raj

| Galatta |

Jul 06, 2020, 06:15 pm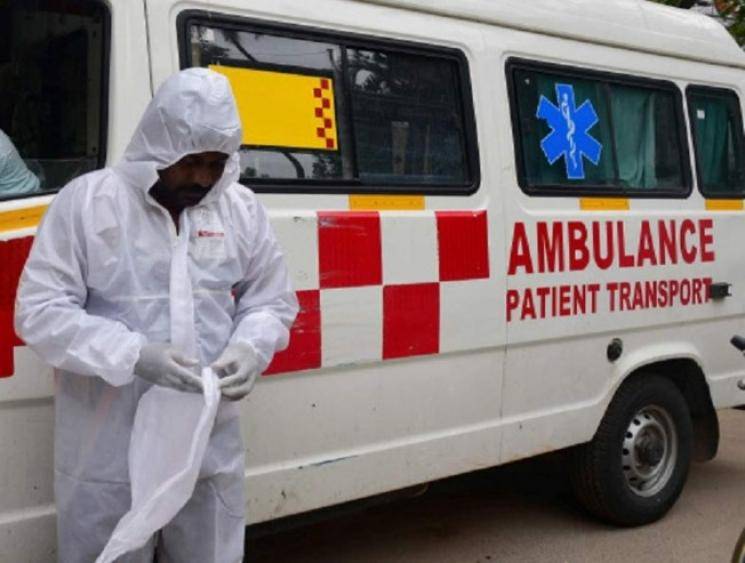 Twelve people sustained minor injuries after an ambulance on Monday afternoon carrying them to a coronavirus facility in Balewadi overturned as the driver lost control of the vehicle. The local police in a statement said the ambulance was traveling on the bypass road of the Pune-Bengaluru highway and it was not confirmed as yet if the people in the vehicle had all tested positive for COVID-19.
The police added that the incident had taken place at around 2:30PM when the ambulance was ferrying a group of people from the Kothrud area in Pune city and was en route to a COVID-19 facility in Balewadi. The driver reportedly lost control of the ambulance and it eventually went on to turn on its side leading to the twelve people inside the vehicle sustaining injuries. Emergency services were notified immediately and the injured were rushed quickly to a nearby hospital on the outskirts in Lavale by local residents and are currently undergoing treatment.
The Maharashtra government had announced on June 29 for the lockdown in the state to be extended from June 30 till July 31 after a spike in the number of coronavirus cases as well as deaths. Chief Minister Uddhav Thackeray appealed to the people to follow the guidelines and exercise caution as restrictions were eased including the phase-wise opening under the 'Mission Begin Again' campaign. Intra-district bus services were announced to be allowed with maximum 50% capacity in each bus with social distancing and sanitation measures to be adhered to.
Meanwhile, Maharashtra reported 6,555 new COVID-19 cases on Sunday taking the state's total to 2,06,619 among which 86,040 have been classified as active cases while 1,11,740 patients have made a recovery to date. The death toll in the state has reached 4,899 after 69 more people succumbed to the deadly disease.