Not wearing mask in Madhya Pradesh's Gwalior will lead to volunteering at COVID hospital
By

Vivek Raj

| Galatta |

Jul 06, 2020, 05:05 pm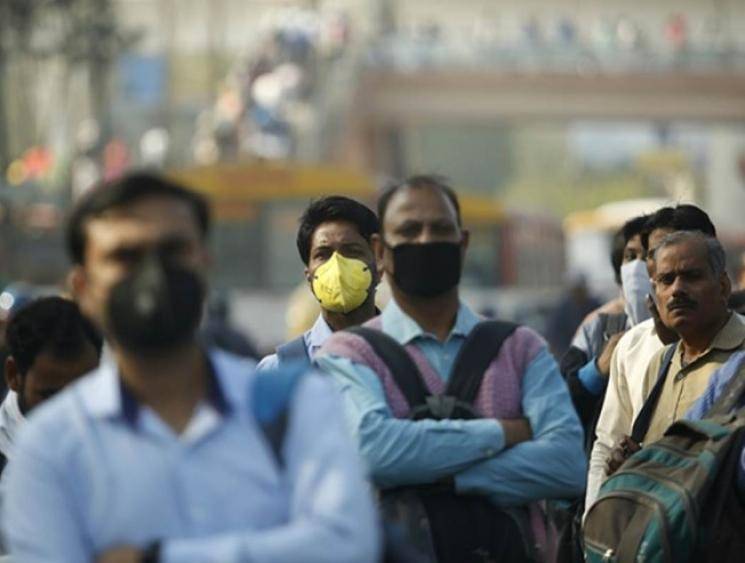 A new order has been passed in Madhya Pradesh's Gwalior where people found not wearing face masks and violating the government's coronavirus prevention guidelines will be forced to volunteer in the city's hospitals and police check-posts for a period of minimum three days. The order has been brought into effect by Gwalior District Collector Kaushlendra Vikram Singh after a meeting with officials in line with the "Kill Corona'' campaign.
Face masks were made mandatory to be worn in public and at the workplace since the government issued guidelines in March under the National Directives for COVID-19 management when the nationwide lockdown was imposed. The guidelines also state social distancing norms are to be adhered to at all times while restrictions were enforced for different types of public gatherings such as weddings and funerals.
Gwalior recorded its highest number of coronavirus cases on Sunday as 64 people tested positive taking the city's total to 528. Madhya Pradesh, in total, has registered nearly 15,000 COVID-19 cases with 608 people succumbing to the virus so far. The "Kill Corona" campaign was launched in Madhya Pradesh after a gradual increase in the number of positive cases across the state. Medical professionals and health officials will be conducting door-to-door surveys under the campaign for 15 days to trace and isolate possible COVID-19 patients. It is to be noted that 11,458 teams, fully-equipped with non-contact thermometers, pulse oximeters and protective gear, have been deployed across the state under the "Kill Corona" campaign.
Apart from Madhya Pradesh, COVID-19 prevention measures are being implemented by several states among which include Chhattisgarh, Delhi, Rajasthan and Uttarakhand to name a few where a penalty and possible jail time has been announced as a warning to the public venturing without masks. With India now crossing Russia as the third worst-hit country due to the coronavirus pandemic, more than seven lakh cases have been recorded with 19,693 deaths since the outbreak in China in December last year.