2 more teams in CCL 2013!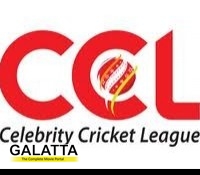 By
Mohan K [ October 26, 2012 ]
The Celebrity Cricket League, CCL, started in 2010, with just 4 teams! Then, the tournament gathered quite a lot of popularity, and more teams were added, enhancing the glitz and star value of the event! In the next edition, CCL 2013, 2 more teams are joining the fray! The Veer Marathi team, owned by Riteish Deshmukh, and Bhojpuri Dabbangs, to be captained by the famous Bhojpuri star Manoj Tiwary, will also play in the competition! However, showing loyalty to his friends, in the upcoming edition of CCL Riteish Deshmukh will still play for the Mumbai Heroes, despite owning a rival team! The first match of CCL 2013, will start in Kochi, on February 9, 2013! All these details were announced at a recent press conference in Mumbai, attended by the captains of all the teams! The crowd attendance, and the TV ratings of last year's CCL matches have shown that the people are enjoying the idea of CCL, and all the stakeholders of this competition believe that the event's popularity will only grow from here! All the very best to all the teams!