Galatta |

29/06/2020 11:06 AM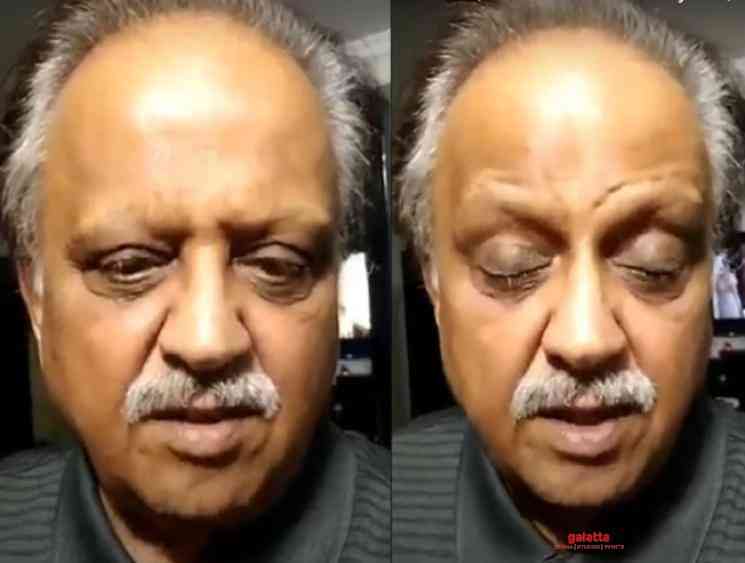 Since yesterday morning, it was speculated about the passing of S Janaki. We got in touch with her family and clarified the news to our readers immediately after the rumours started to spread. Now singer SP Balasubrahmanyam has issued a video statement asking people not to speculate things and wait for an official announcement from the family. He has urged all of us to use social media for good and to spread positivity. Positivity is what everyone needs right now during this crisis. In his statement singer SP Balasubrahmanyam has said:  
 
"Dear friends, this is SP Balasubrahmanyam. Since today morning, I have got about 20 calls asking about the welfare of Janaki amma (Singer S Janaki). Somebody has in the social media, has said she is no more, what nonsense is this. I talked to her and she is doing very very very well. You see what happens is, people love some artistes to the core, they may have a heart attack on hearing such rumours. So please, you use social media for positivity. Don't make fun of these things and don't utilize social media for adverse things. Long live Janaki amma, she is very safe and she is very healthy. Why do you do all these things gentleman? So, I call you gentleman, hope you be like one. God bless us all." 
 
S Janaki has sung maximum duets with Balasubramanium, Malaysia Vasudevan, Mano, Yesudas, Jayachandran. Ilayaraaja himself sang around 200 duets with Janaki; most were chartbusters. SP Balasubramanyam- S Janaki combination gave hit after hit from the mid 1970s till 1990s. This is not the first time S Janaki has become a victim of irresponsible journalism. She has been killed by the media 2 to 3 times in the past already. In fact, her Wikipedia page has been updated with the news of her passing. We got in touch with Janaki's official PRO Diamond Babu to get a clarity on the issue who cleared the air stating Veteran singer S Janaki is very much alive, has just undergone minor surgery. Janaki's son Murali Krishna has updated this information to Diamond Babu. Janaki had been declared dead by the media in 2018 and twice before. S Janaki has apparently been admitted in a private hospital in Hyderabad where she is taking treatment at the moment. She is still in the intensive care unit with the doctors monitoring her closely says Janaki's PRO.