Prithviraj & Dulquer Salmaan's imported cars found racing in viral video! Police order probe...
Galatta |

25/07/2020 02:02 PM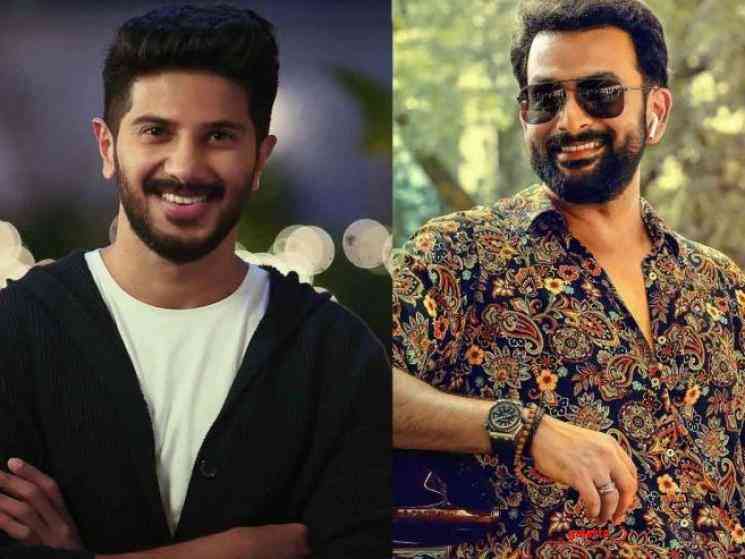 Towards the end of last year, Prithviraj's Driving License released and turned out to become a super duper hit! The movie had Prithviraj playing the role of a movie actor who gets in trouble with the Kerala Motor Vehicles Department (MVD), over his driving license! Now, it looks like the plot of this movie is coming true, albeit with a twist! A video of three foreign cars racing on the Kochi-Kottayam highway, turned viral! When it came to the attention of the MVD, it was found that these vehicles belonged to actors Prithviraj Sukumaran and Dulquer Salmaan! The video has 2 men on bikes chasing three cars - a silver Porsche, a Lamborghini and a red Porsche! The men on bikes seemed to be wanting to take photos of the car drivers!
Towards the end of the video, the men on bikes are seen shouting out the names of Prithviraj and Dulquer but neither of them are seen in the video! When this video came to the notice of the Kerala authorities, they immediately ordered a probe into it. However, a statement by Rajeev Puthalath - Joint Transport Commissioner, states that the cars did not look like they were over-speeding in the video but the men on the bikes seemed to definitely be. The day on which the video was shot is yet to be ascertained but some reports state that this race happened last weekend! Now, a probe has been launched to identify if the actors were involved in rash driving.
The MVD's Automated Enforcement Wing (AEW) has been issued an instruction to check the speed-detecting cameras along the route taken by those cars - the Kochi-Kottayam route! If speed violations are identified by the cameras, then notices would be served on the Registration Certificates (RC) of the cars! If the probe does find the car owners guilty of over-speeding under the Section 184 of the Motor Vehicles Act, then they will be liable to pay a fine of Rs. 1,500 or serve a 6-month jail term and a repeat offense will attract a fine of Rs. 3,000! Earlier, in November 2019, the registration for a luxury vehicle bought by Prithviraj was blocked after it was found that the dealer of the vehicle had showed a lesser amount on the bill, compared to the actual cost. A discrepancy of Rs. 30 Lakhs was found. Stay tuned for updates...
Check out the video here: