Chennai's famous 10 rupees doctor loses life after recovering from COVID!
Galatta |
Jul 24, 2020, 08:27 pm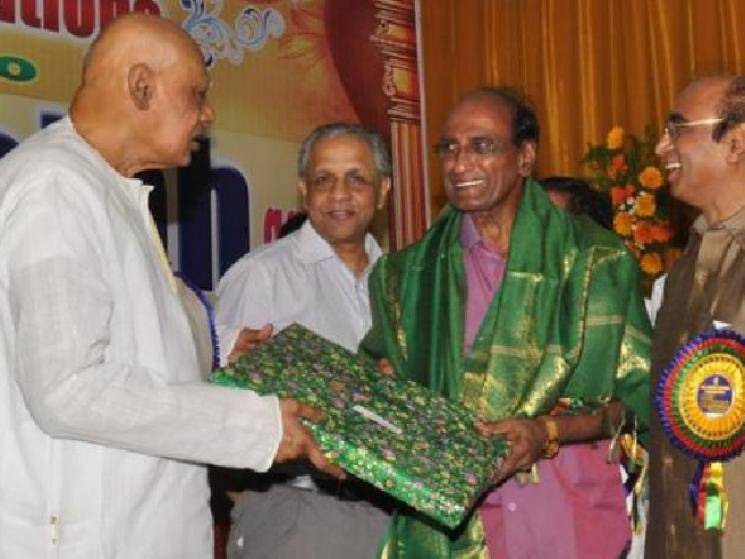 There are many people who consider doctors to be god and it is not wrong for after God, they are the ones whom we trust our lives with! In a day and time when even the medical field has turned into a money-churning business, there was a doctor who just charged Rs. 10 as his consultation fees! Dr. C Mohan Reddy from Chennai, was very famously known as the "10 Rupees Doctor" and he has treated thousands and thousands of poor people and saved numerous lives! Unfortunately, the golden-hearted doctor has now breathed his last! He has passed away at the age of 84! Despite his advanced age, Dr. Mohan Reddy played an active part in the fight against COVID and treated many patients.
However, Dr. Mohan Reddy himself contracted the COVID-19 Novel Corona Virus and was admitted to a private hospital in Chennai, on June 25th! After treatment, he had recovered from the Corona Virus and even tested negative for COVID. All of a sudden, Dr. Mohan Reddy collapsed and passed away after respiratory failure. This statement was given out by Dr. Mohan's brother Dr. CMK Reddy! Dr. Mohan Reddy's passing has brought upon a sense of gloom on the already existing dull situation, in the surroundings of Villivakkam area in Chennai. His passing has specifically hit hard in the slums in and around that area, as he used to treat many of the inhabitants of that area for free and charged a measly Rs. 100 per day, in case of admissions!
Dr. Mohan Reddy was born in Nellore, in 1936! After completing his primary education at Gudur, he finished his medical degree at the Kilpauk Medical College in Chennai, before turning a medical practitioner! Dr. Mohan then had a brief stint in the Railways, before he opened up his own hospital - Mohan Nursing Home, in Villivakkam! This medical facility, which has about 30 beds, was used for treating the poor and needy from the surrounding areas! Having remained a bachelor all his life, Dr. Mohan did not even go to his brother's house during the lockdown and refused his brother's request stating, "Who will take care of the patients, if I come home?" Dr. Mohan Reddy's contribution to the society was recognised and felicitated by the former Governor of Tamil Nadu, K Rosaiah! The passing of Dr. Mohan Reddy or as he was fondly called - "10 Rupees Doctor" is a huge loss to the medical profession, humanity as a whole and the poor & needy people whom he served till his end! We pray for his soul to rest in peace!