Galatta |
Jul 24, 2020, 01:02 pm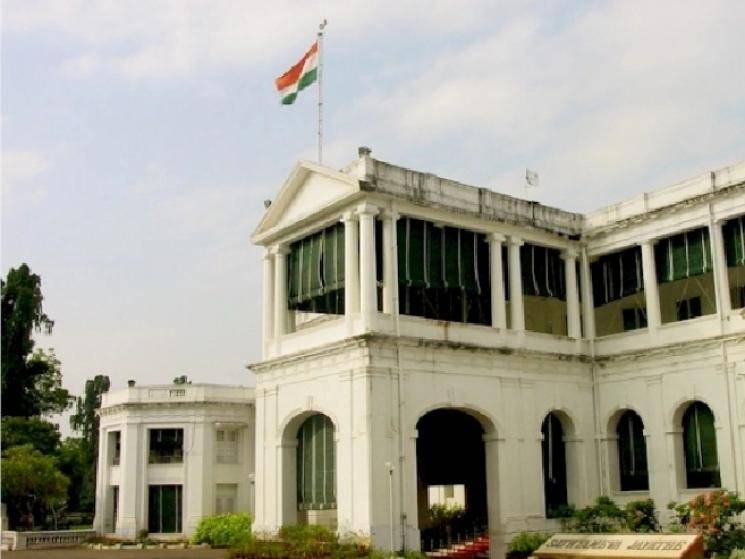 The spread of the COVID-19 Novel Corona Virus is seeing a new surge in Tamil Nadu, which currently stands on 2nd place in the list of most infected states in India, behind only Maharashtra! After seeming to subside for a while, the last couple of days have been very bad for TN, with the number of new cases, surging as high as close to 6.5 k, yesterday (July 23)! Though Chennai was fast becoming the COVID capital of our country, the numbers are now stabilising in the district. The city had earlier witnessed some huge clusters like the Koyambedu Market and then the MGR Nagar market but there had been no such clusters in recent times! However, it looks like there could be a new cluster, that has just cropped up!
The Raj Bhavan in Chennai, which is the residence and office of the Governor of Tamil Nadu, could be this new cluster! 84 employees of Raj Bhavan, have now tested positive for the Corona Virus! Those who have tested positive, include security & fire service personnel. A Press Release from Raj Bhavan stated, "Some people staying inside Raj Bhavan showed symptoms. Testing was done on 147 people, of which 84 people, including security and fire service staff, were found positive for Covid-19." All the 84 people have now been placed in quarantine, by the State Health Department. All these employees were said to have been working on the outer side of Raj Bhavan, in areas like the main gate and not in the main building!
The Press Release further adds, "None of them came in contact with the governor and senior officials in Raj Bhavan. As a precautionary measure, the whole area of Raj Bhavan, including offices, has been disinfected and sanitized by Corporation health authorities. Raj Bhavan is closely monitoring the situation!" Let's hope that this Raj Bhavan infection doesn't turn into a cluster and cause a major spread in the infection, across the city. Meanwhile, after a string of days with low numbers, Chennai has also seen a rise in the number of new COVID infections with the count for July 23rd, going up to 1336! The Corona Virus has not yet been defeated and we request everybody to continue following all the precautions mandated by the health authorities for your own safety as well as for the good of your loved ones! Stay home, stay safe!