This popular Tamil heroine shocked with her unreasonably high EB Bill Amount!
Galatta |

25/06/2020 04:44 PM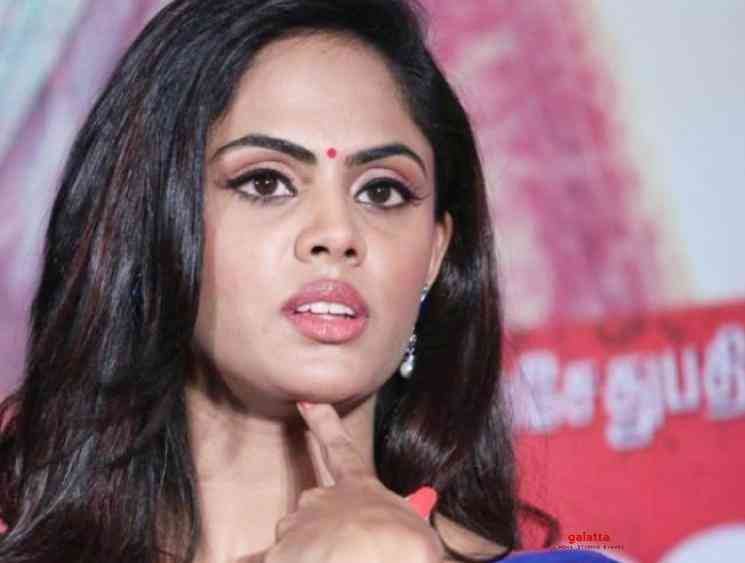 A few weeks back, popular Tamil actor Prasanna took to his social media space to vent out his feelings about the exorbitantly high electricity bill amount that he had to pay. Not just Prasanna, a lot of people in Tamil Nadu expressed their anger over this unreasonably high bill amounts and blamed the Tamil Nadu Electricity Board (TNEB) for the same. A section of people even cited that the TNEB is looting money from the public during this lockdown phase. However, a few days later, the TNEB issued an official statement about how the bill amount is calculated when the officials can't take the reading.
It looks like the same incident is happening now in Maharashtra, as well. Yes, actress Karthika Nair took to her Twitter page to share her shock over the exorbitant EB bill amount that she has to pay now. According to the tweet, Karthika has been charged with close to 1 Lakh as her electricity bill amount for the past cycle. She called this to be a scam and more importantly, many other people in her followers list, reacted the same way. It looks like a lot of residents in Maharashtra are facing this issue right now and the social media is abuzz about it.
We will have to wait for some more time to know if the Maharashtra Government or the legal officials will clarify on this. Karthika tweeted, "So what kind of scam is @Adani_Elec_Mum conducting in mumbai? June electricity bill close to 1lakh... (based on their "estimates" since they could not do meter reading during lockdown) hearing lots of similar complaints from Mumbaikars. @AdaniOnline @CMOMaharashtra". Below her tweet, the Electricity Board replied saying that they have addressed her concern through DM (Direct Message).
For the uninformed, Karthika Nair is the eldest daughter of yesteryear actress Radha. She made her debut in Tamil cinema with Jiiva's acclaimed blockbuster hit, Ko (directed by K.V.Anand) and her performance in the film was praised by the critics and general audience. Later, she was seen in films like Annakodi, Purampokku Engira Podhuvudamai, Vaa Deal (yet to be released), etc. In Telugu, she acted in notable films like Josh (debut), Dammu, and Brother of Bommali. It has been 5 years since her last film released and it looks like she is focussing on her entrepreneurship career. Karthika is currently managing the UDS Group of Hotels. Check out her official tweet below:
So what kind of scam is @Adani_Elec_Mum conducting in mumbai? June electricity bill close to 1lakh... (based on their "estimates" since they could not do meter reading during lockdown) hearing lots of similar complaints from Mumbaikars.
@AdaniOnline @CMOMaharashtra

— Karthika Nair (@KarthikaNair9) June 25, 2020