This much-awaited Hollywood biggie gets postponed once again - new release date announced!
Galatta |

26/06/2020 10:41 AM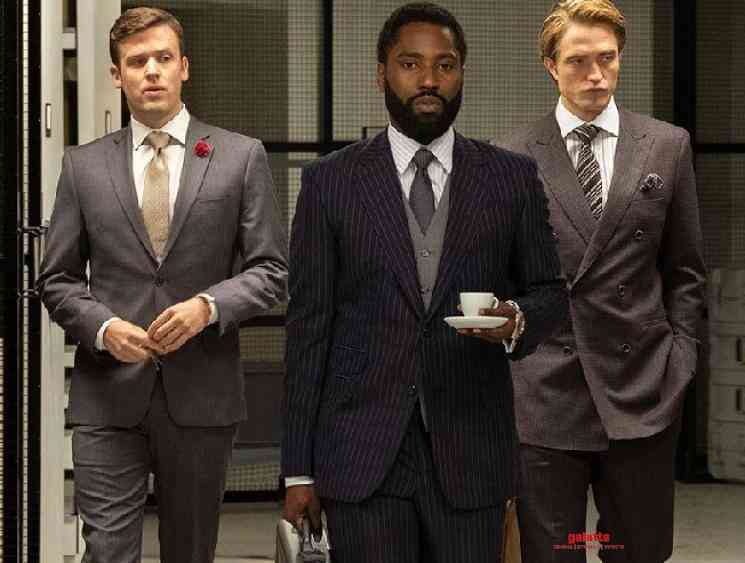 Acclaimed Hollywood director Christopher Nolan's next big film, Tenet is waiting to hit the screens and the fans are also eagerly anticipating the film. This film holds huge expectations among the worldwide audience and it is confined to just one country. Having said that, the makers will have to wait for the pandemic situation to resolve globally so that the theatres would reopen. The makers had initially planned to release the film worldwide on July 17, but due to the severity of the Coronavirus, the release was pushed by two weeks and it was revealed that Tenet would hit the screens on July 31.
According to the latest updates coming from Hollywood, the film will now be postponed furthermore by another two weeks and it has been officially announced that the film will release on August 12 (Wednesday). This decision has been made due to the surge in the COVID-19 cases worldwide, especially in countries like the USA and India. Warner Bros. will be releasing the film in record number of screens worldwide. The official spokesperson of Warner Bros., in a statement, said, "Warner Bros is committed to bringing Tenet to audiences in theatres, on the big screen, when exhibitors are ready and public health officials say it's time. In this moment what we need to be is flexible and we are not treating this as a traditional movie release. We are choosing to open the movie mid-week to allow audiences to discover the film in their own time , and we plan to play longer, over an extended play period far beyond the norm, to develop a very different yet successful release strategy."
This news has created a huge buzz on social media and still, there are chances of the film getting postponed once more as the current situation looks unclear. Christopher Nolan enjoys a very good fan base in India and it is one of the important markets for Tenet. The makers infact shot a few portions in India and having said that, we will have to wait for a few more weeks to know if the film will release in India on August 12. Going by the current situation, it looks like the Indian theatres will have to wait for atleast two to three more months to reopen and in that case, the worldwide box office collection of Tenet might be affected. Let us keep our fingers crossed and wait for a few more weeks to get a better clarity on this. 
Christopher Nolan is very firm and strong in releasing the film in theatres as it is a film that has been designed and made for a theatrical viewing experience and having said that, whenever the film releases, we can expect the audience to enjoy it. The film's trailers have created a big curiosity among the audience because of its mind-boggling concept, intriguing cuts and packaging.
Produced by Emma Thomas and Christopher Nolan, Tenet's star cast includes John David Washington, Robert Pattinson, Elizabeth Debicki, Dimple Kapadia, Michael Caine, Kenneth Branagh. On the technical front, the film has music scored by Ludwig Goransson, cinematography by Hoyte Van Hoytema, and editing by Jennifer Lame.