Theatre owners reveal what's happening inside theatres during lockdown!
Galatta |

30/06/2020 09:27 PM
The outbreak of the COVID-19 Novel Corona Virus Pandemic has turned everybody's lives upside-down! With the COVID numbers rising day-by-day, there seems to be no returning to normalcy, anytime soon. Normal life as we knew it, is no more possible and we are living with a lot of changes. Most people are advised to stay indoors and venture out only for procuring necessities or in cases of extreme urgency. All industries have been affected in some way or the other but one of the most affected industries is the entertainment field, especially tinsel town. Shooting for movies have been put on hold and all theatres have been shutdown and it is over a 100 days since this happened. Have you ever wondered what happens inside a locked theatre? Well, here we have the first-hand details, from theatre owners themselves!
Mr. Ruban Mathivanan, of the popular theatre - GK Cinemas, in Porur, says, "Weekly twice we are switching on the projector and sound systems and the AC and we play something on the screens for sometime and then switch it off. We regularly clean the lobby, auditorium and lobby and spraying disinfectant everywhere. We are aiming to keep the place clean and tidy." He also mentions that they are ready to open the theatres any time the Government gives them permission to do so and hopes that the COVID situation would subside in a couple of months and that movies would once again be releasing in theatres, by Deepavali!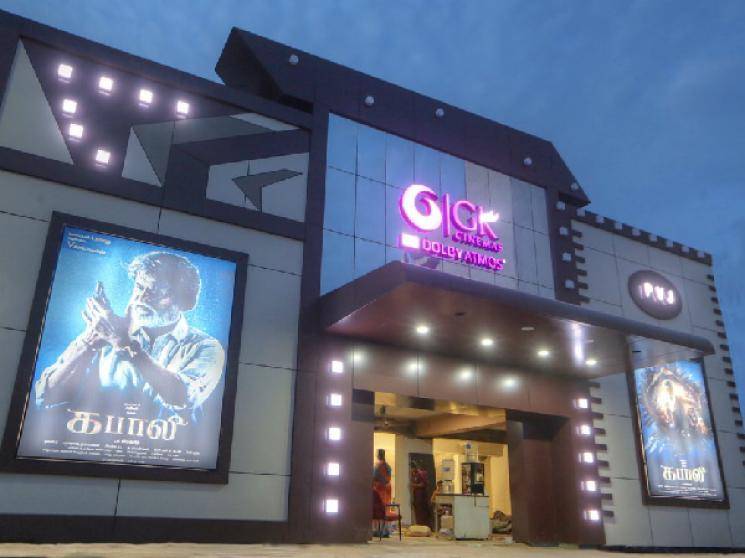 Mr. Rakesh Gowthaman, from the iconic Vettri Theatres in Chromepet, says, "This is an unprecedented situation for theatres, which had actually been a daily running business till now! Most of our basic items are electronic and shouldn't be kept switched off for too long. Secondly, theatres face a lot of issues from pests & rodents. However, contrary to our fears, there haven't been any rodent issues because usually they frequent theatres only because of the food but now since the theatres are closed, even the food & beverage counters have been closed! So, there haven't been rodents too. There were photos of some theatres being ravaged by rodents, which went viral on social media. Thankfully no such things have happened for us! It is only when you keep a place completely locked down for long periods would rodents use it as a hiding zone.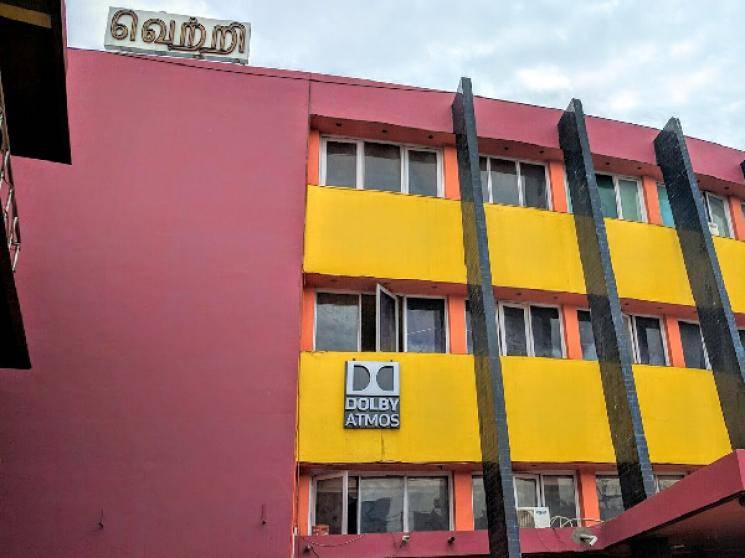 Talking about their maintenance activities, Rakesh says, "We have a watchman who stays on the premises and switches on the lights for some time, regularly. We also have a scheduled cleaning of the entire premises, every Monday and Friday. Limited members of the housekeeping staff, who stay very close to the theatre premises, come in for half a day and clean the entire premises. The operator also stays within walking distance from the theatre and he too comes in and switches on the projector and runs a full movie along with all the other electronics. The AC operator alone stays a little distance away so I take him in my car to the theatre and we run the AC for sometime and keep the doors open for ventilation purposes. Every month, we also stock up on disinfectants and clean the entire premises using them." He adds that initially they had a hope of reopening theatres around June but with the current situation, he doesn't think theatres can open before January. Let's hope for the best!