Rahul Gandhi Calls Modi a Demon, Supports Vijay's Mersal
Share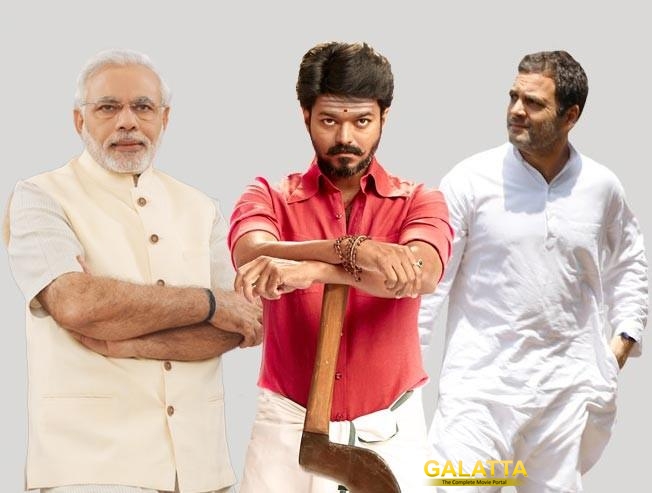 By
Archana Venkat [ October 21, 2017 ]
The opposition party is now taking active part in promoting Mersal. Surprised? Well, don't be.
Congress party head Rahul Gandhi has broken his silence about the Mersal controversy and has come out in support of the Movie crew.
Today, Rahul Gandhi took to Twitter to address the PM of India, Narendra Modi on trying to overshadow the Tamil culture.
He has been quite straight forward with his Tweet and has channelled his anger towards the PM, in support of Mersal.
Mr. Modi, Cinema is a deep expression of Tamil culture and language. Don't try to demon-etise Tamil pride by interfering in Mersal

— Office of RG (@OfficeOfRG) October 21, 2017
User Comments