KE Gnanavel Raja summoned by Court in Rs. 300 Crores fraud case! Here's his response...
Galatta |

23/07/2020 06:13 PM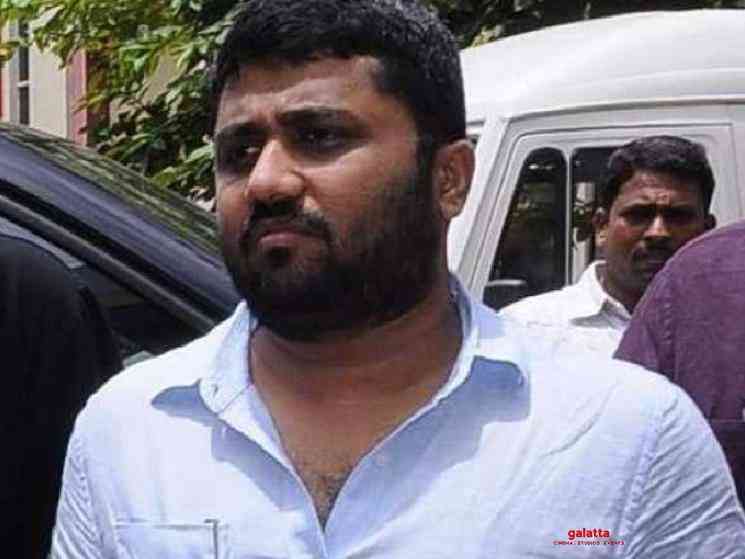 There are very few popular Production companies and producers in Tamil Cinema, who have managed to consistently deliver hits and stay relevant with the emerging trends in the industry. One such person is KE Gnanavel Raja of Studio Green, who has been producing and distributing movies, since 2006! A distant relative of actors Suriya & Karthi, Gnanavel Raja started out in movies by producing Suriya and Jyotika's 2006 movie Sillunu Oru Kadhal, with his very second project being the highly acclaimed and award winning Paruthiveeran, which had Karthi & Priyamani! He has since produced 23 movies and distributed another 23 under his different banners!
Now, it has come to light that the Court has summoned KE Gnanavel Raja in connection with a Rs. 300 Crores fraud case! The Ramanathapuram Bazaar Police have filed a case against Neethimani, Menaka and Anand, for cheating Thulasi Manikandan of Rs. 300 Crores, under the pretext of starting a finance company! On investigating these 3 people, the Police have come to know of Gnanavel Raja's involvement in this case. Following this, the Ramanathapuram Bazaar Police had issued a summons to Gnanavel Raja to appear in person for questioning, on July 24th! On receiving the summons, Gnanavel Raja had placed a plea before the Chennai High Court to give him permission from appearing in person or to appear for the questioning via video conferencing, till the COVID issue subsides in Tamil Nadu!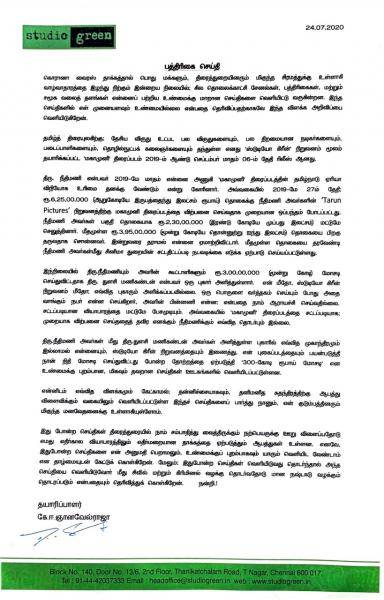 This plea filed by Gnanavel Raja came up for hearing before Justice Ilanthiraiyan, earlier today! The counsel for Gnanavel Raja argued that he has no connection with this case and that his name was not even included in the First Information Report (FIR)! The counsel also further went on to state that the Police had wrongly presented the number of Rs. 300 Crores when the actual sum involved was just Rs. 3 Crores. The Police side argued that these statements were false and mentioned that the investigations of Menaka, Neethimani and Anand had only brought out Gnanavel Raja's name and also stated that only if they question him in person would they be able to make progress in this case. On hearing both sides, the Judge ruled that Gnanavel Raja must appear in person at the Ramanathapuram Bazaar Police Station on August 7th! The Judge also ruled that, if he fails to appear in person, the Police can go ahead and initiate legal action against the producer. 
However, as a response to these reports, KE Gnanavel Raja's lawyer has issued a statement that the young producer would be initiaing civil and criminal legal action against all those who are forwarding news reports with claims of him being involved in the fraud case. The lawyer's statement also says that they would be filing defamation suits against those who indulge in bringing KE Gnanavel Raja's name into this case. Check out the lawyer's statement here: