Johnny Depp Case: Photo evidence comes up as proof of Amber Heard lying!
Galatta |

22/07/2020 05:05 PM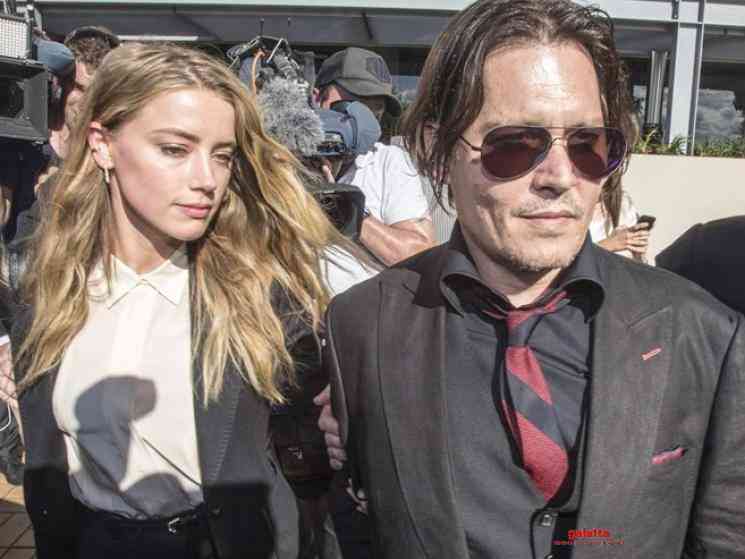 Johnny Depp, who has quite a reputation as a powerful performer is very famous for his character Captain Jack Sparrow, from the Pirates of the Caribbean movies! He has quite a few other blockbuster hits to his credit too. However, in recent times, he has been in the news for all the wrong reasons! He was married to Aquaman actress Amber Heard, from 2015 to 2017 and later the pretty actress alleged that Johnny Depp had been physically and verbally abusive towards her, through the entirety of their relationship! Heard, is also an activist for LGBTQ rights and a Human Rights Champion for the Stand Up for Human Rights campaign by the Office of the United Nations High Commissioner for Human Rights! Amber Heard discussing about Depp abusing her in the media, lead to him filing a defamation suit against her and he also alleged that it was Amber who had been abusive towards him, in their relationship!
Shortly after, Johnny Depp also filed a libel suit against the British tabloid - The Sun, for calling him a "wife beater", in their publication, based on Amber's claims! The case is currently in Court and Amber Heard had been on the witness stand for a second day running, when Depp's lawyer Eleanor Laws produced a photograph! This photo shows Amber Heard standing between Johnny Depp and Rolling Stones' guitarist Keith Richards, with a huge smile on her face and the photo also has Amber's sister Whitney in it! Eleanor Laws questioned Amber Heard and asked, "Do you agree that there is absolutely no injury on your face in this photo?" This photo had reportedly been taken the day after Amber had stated that Johnny Depp had assaulted her and caused injuries on her face!
Responding to the lawyer's question, Amber mentioned that she couldn't tell from the photograph whether it showed off any of her injuries but then added, "It looks like my lip was slightly swollen." To this, Eleanor Laws asked, "Does this photo show you before or after you were hit by Mr. Depp?" and Amber replied, "Which time? There were a lot of such incidents in March!" Amber has also reportedly revealed that Depp had literally kept her hostage for over 3 days, while he was once filming for a Pirates of the Caribbean movie, in Australia. Amber has brought out a lot more allegations against Depp but he says that most of it is just fiction and that they never happened. He also alleges that his finger got severed when Amber threw a bottle of Vodka at him! This libel case by Depp against The Sun, is currently being heard in a UK Court. There are also some reports that while still being married to Johnny Depp, Heard was involved in extra-marital relationships with Tesla CEO Elon Musk and actor James Franco! Stay tuned for updates...