Galatta |
Jul 20, 2020, 08:56 pm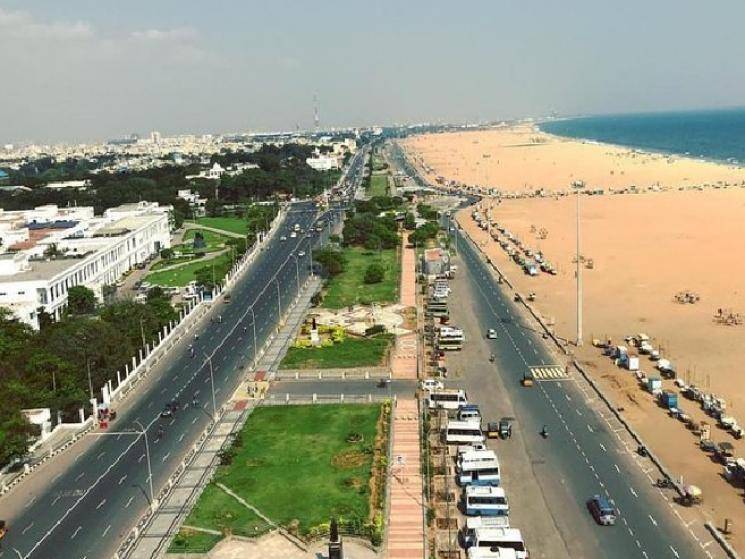 With the whole of India reeling from the outbreak of the COVID-19 Novel Corona Virus Pandemic, Chennai in Tamil Nadu was fast turning into the Corona Capital of the country! The number of people affected in the Chennai district was very high and the numbers only continued to keep going up with each passing day! Almost all through June, Chennai was registering in excess of 2000 new cases a day and the district almost accounted for 70% of entire Tamil Nadu's COVID cases! Even when the lockdown was lifted or atleast relaxed in the other districts, the Tamil Nadu government continued to impose strict lockdown rules in Chennai and its surrounding districts and thankfully, the results are now showing!
For almost 10 straight days, the COVID numbers in Chennai have not gone beyond 1300 a day and the curve seems to be stabilising. The Tamil Nadu Minister for Tamil Culture - K Pandiarajan has stated to the Press & Media that the intensive efforts to control the COVID spread, taken by the Government had now brought the infection under control! K Pandiarajan, who was inspecting the Fever Camps in Chennai, especially the Tondiarpet region, also mentioned that there was unlikely to be a second wave of COVID infections in Chennai, mainly due to strategies devised by the State government! However, though the numbers have come down in Chennai, the other districts of Tamil Nadu are continuing to record a very high number of cases each day and the daily tally of the state is bordering on 5000, for quite some time now!
Detailing the plans put in place by the TN Government to control the spread of COVID, Chennai Corporation Commissioner G Prakash has said that many preventive measures have been implemented, including the compulsory quarantining of all abroad passengers arriving in Chennai, before being allowed to travel to their houses. The quarantining of people testing positive for the COVID at Chennai, is being handled by the 3300 Focus volunteers, who take care of the isolation as well as ensuring that they get the basic essentials! These volunteers ensured that the quarantine stickers were displayed outside the houses of the COVID positive people and also ensuring that nobody from that house steps out untill they are all tested negative for the Virus. The violation of any quarantine rules were duly reported to the authorities and strict action was taken against them, as reported by Mr. Prakash! Let's hope that as mentioned by Minister Pandiarajan, Chennai indeed turns into a Green Zone, by July 31st!