Vishal's new video - reveals how he recovered from Corona Virus! Inspiring Story!
Galatta |

27/07/2020 04:52 PM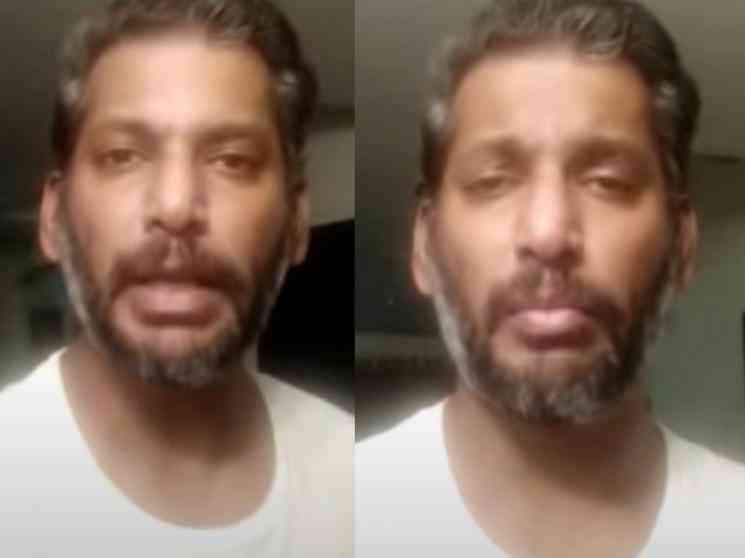 It was recently revealed that actor Vishal and his father, GK Reddy recovered from Corona Virus through Ayurvedic treatment. People were quite shocked to know that Vishal was infected by the virus. Having recovered completely, Vishal recently posted a new video on his YouTube channel, explaining his process of recovery. He said that it is important for people to be mentally strong and be confident when affected by the virus. He said that there is no need to panic.
Talking in the video, Vishal said, "This video is not for telling you all that I'm doing good. I want everyone else to be positive and confident and that is why I'm sharing this video. As you all know, my father was tested positive for Corona virus. I didn't want to take him to a hospital for this, but this doesn't mean I'm against any hospitals. So, I took care of him at our house with the help of doctors. While taking care of him, I also contracted the virus from him and from me, it spread to my manager Hari.
The basic symptoms are that, at first you will get high fever, followed by cold or cough. Everyone knows about it, too. We recovered through the help of Ayurvedic and Homeopathic medicines. In 7 days of time, all three of us recovered completely and we are back to normal now. What I want to share with you all is that don't get panicked if you have been tested positive for the virus. It is alright. We can definitely come out of it with confidence and will power. Don't ever be scared because of the virus. That will make things only complicated.
The most important medicine is 'Do Not Fear'. Be confident that you will fight this virus and stay strong. That will make you feel better. That's what helped me and my father. Also, this is not a video to advocate Ayurvedic medicines. Don't misinterpret that way. I am sharing this video just out of humanity". Well, we hope Vishal's message reaches everyone in the right way possible.
On the work front, Vishal is awaiting the release of his next film, Chakra, directed by M.S.Anandan. The trailer of the film which released recently opened to a very good reception from the fans and it has shown good promise. Chakra will release in the theatres after the pandemic and the fans are eagerly waiting for it.
Apart from Chakra, Vishal will also be making his directorial debut with the spy thriller, Thupparivaalan 2. Due to the creative differences with Mysskin, Vishal has now taken over the responsibilities as the director and will complete the remaining portions. Produced by Vishal Film Factory, Thupparivaalan 2 has music scored by Isaignaani Ilaiyaraaja. For now, check out Vishal's video about Corona recovery below:
VIDEO -