First phase of Human trials of COVAXIN completed & results are very encouraging!
Galatta |
Jul 26, 2020, 06:52 pm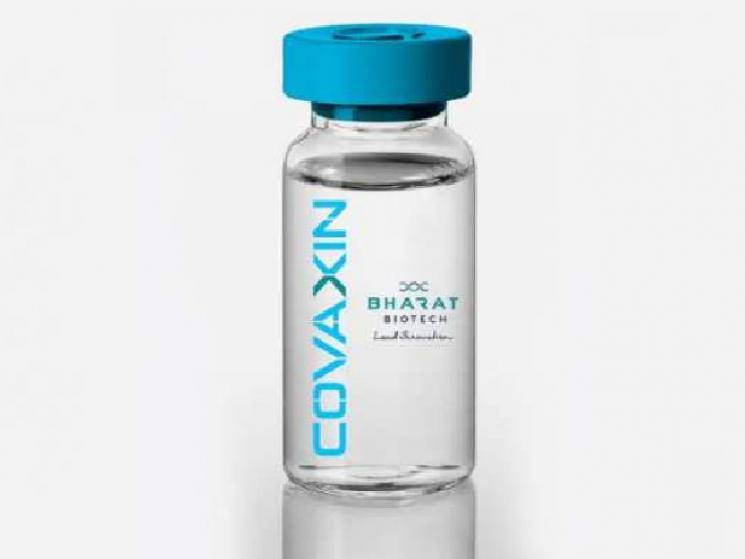 Ever since the outbreak of the ongoing COVID-19 Novel Corona Virus Pandemic, teams of researchers and scientists have been trying hard to find a cure or vaccine, across the world! Many of these teams have made rapid progress and are in the clinical trials stage. One such vaccine developed by the Hyderabad-based Bharat Biotech in association with the Indian Council of Medical Research (ICMR), is COVAXIN! It was recently announced that the Phase 1 of human trials of this vaccine had begun and was ongoing. Now, we hear that the first part of Phase 1 of these human trials have been completed! Covaxin - which happens to be India's first indigenous COVID vaccine, has completed the first part of Phase 1 human trials at the Post Graduate Institute (PGI) of Medical Sciences at Rohtak, in Haryana!
Dr. Savita Verma, the Principal Investigator of the Vaccine Trial Team at PGI Rohtak, has confirmed to the media house ANI that the results of the first part of Phase 1 human trials of Covaxin have been very encouraging. Now, six people have been administered the vaccine for the second part of the Phase 1 trials! 50 people from across India participated in the first part of the Phase 1 trials of the Covaxin, which began at PGI Rohtak, on July 17th! The Phase 1 of Covaxin trials are being conducted on healthy people in the age group of 18 to 55, with no co-morbid conditions! The clinical trials for Covaxin have also begun at AIIMS Delhi, from July 20th, and over 3500 people have registered as volunteers to participate in the trial!
Currently, the Phase 1 human trials of Covaxin are being conducted across 12 medical facilities in India, which have been chosen by the ICMR. The first dose of Covaxin was injected to a man in his mid-30s at the AIIMS, Delhi! Of the 3500 people who registered for the trials, screening is on for 22 people! A report states that 12 of these volunteers were called for a number of pre-tests including blood & nasopharyngeal tests for COVID-19! The ethics committee will review the results of all these trials, which will then review the entire process. The second phase of the trials will be done on 750 people, across the age groups of 12 to 65! The results of the first phase will help in gauging the dosage required for the vaccine! Stay tuned for updates...