Galatta |
Jul 26, 2020, 04:42 pm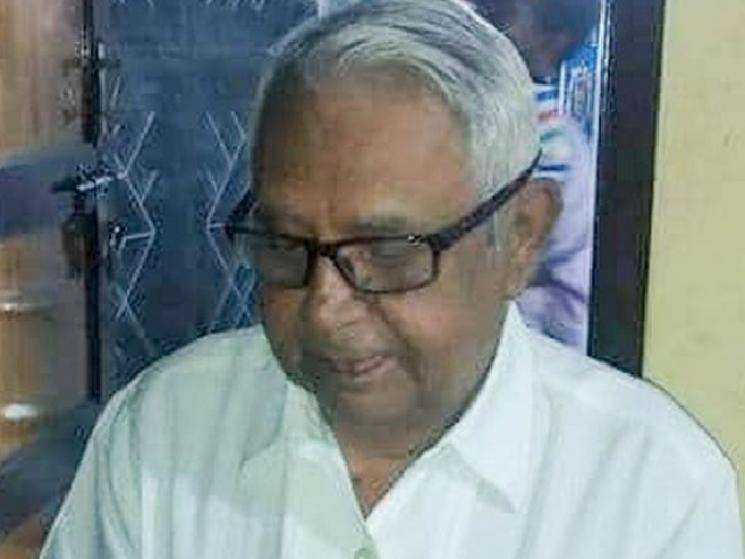 This COVID-19 Novel Corona Virus has already brought upon the whole world, dull times! These gloomy times are being made further unwelcoming with news of losing some wonderful humans. There have been quite a few loveable people we have lost in recent times. It was just a couple of days back, that we came to know of the death of the popular "10 Rupees Doctor" from Chennai's Villivakkam area - Dr. Mohan Reddy! It came as a huge shock to know such a generous and philanthropic person had lost his life. Now, another such heartbreaking news has come out! The very famous Dr. D Devadas from the Thiruvanaikoil region in Trichy, is no more!
Dr. Devadas, who was more popularly known as the "5 Rupees Doctor" used to treat poor patients for a fee of just Rs. 5, passed away a couple of days back! He was getting treated at a private hospital, after being affected by Corona! The 88-year-old doctor succumbed to COVID related illnesses. Even more shockingly, within just 2 days of his passing, Dr. Devadas's son Ashok Kumar, who was 57-years-old, also passed away at the same hospital! The passing of these two people has not just left their family but almost all the people of Trichy, especially those in and around the Srirangam & Thiruvanaikoil areas, in deep shock!
The kind-hearted Dr. Devadas used to be flocked by patients from Trichy and its surrounding areas, as he used to treat everybody with care and collected only Rs. 5 as his consultation fees! He used to not even collect this amount from people who were very poor and could not afford any fees! Dr. Devadas was a paediatrician who was running his clinic in Thiruvanaikoil for many decades. He started his career at the Mahatma Gandhi Memorial Government Hospital. He was also very interested in providing education for children and worked in the Directorate of Medical Education as well. People who knew Dr. Devadas well, have stated that he even helped poor people with their education and wedding expenses. The kind doctor was also part of the Srirangam Education Society for over 25 years and had been serving as its President, from 2014! We pray for the souls of Dr. Devadas and his son Ashok Kumar to rest in peace and extend our heartfelt condolences to the bereaved family!