Galatta |

24/06/2020 08:08 PM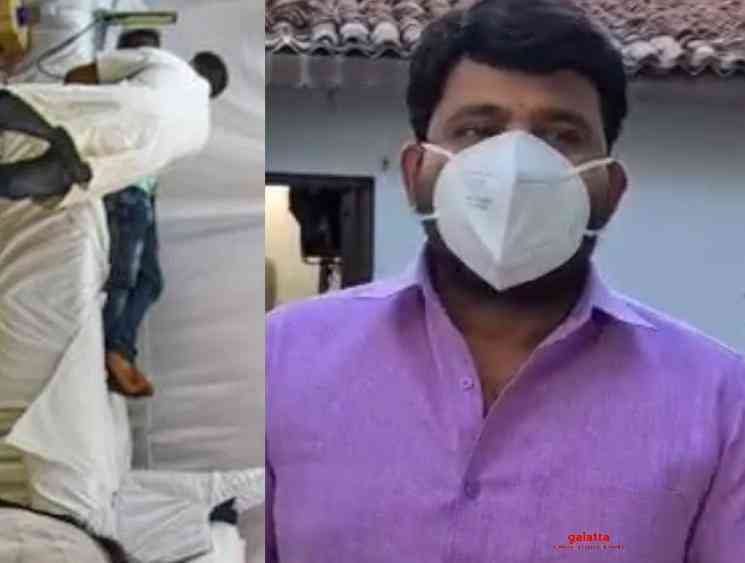 People are all across the globe are saying that they just can't wait to get back to business as usual but there are a whole lot of things that we must do better. Any move in haste can have adverse reactions. Masks should be worn while all of us step out of houses, departmental stores, public transports, quarantine facilities. This pandemic has shown how proactive government measures can protect the public from avoidable hazards and the New Zealand government is the best example of this. Many strict preventive measures have to be followed in places like Tamil Nadu. We can see the cases raise not just in Chennai but also in other parts of the state. Shooting for TV series went on for 1 week before being stopped again by the government.  
 
Meanwhile, we have some news coming from Telugu Television industry. Telugu TV actor Prabhakar has reportedly tested positive for COVID-19. The actor who recently resumed shooting for his Television series has now been tested positive for Corona. Based on his report, the entire team involved in the shooting have been tested for corona and unconfirmed reports say that more actors are infected by the virus. Following this scare, the production of the TV series has been put on hold. It was initially reported that Vadinamma serial actor Prabhakar was the one who was infected by covid but the actor later took to his Facebook page clear that it was some other Prabhakar who got infected by Corona. He even shared a video from the shooting spot thanking everyone for the love and enquires. It must be noted that Telugu TV shootings were recently permitted with a set of guidelines to be adhered by the production house. A few TV channels are already airing teasers announcing the telecast of fresh episodes of their shows. The situation in Andhra Pradesh and Telangana are better but we cannot risk people's life now by resuming shooting when their asymptomatic active cases among the actors. 
 
People in the film and Television industry call for a tighter approach from the state government the restrict the spread. Even producers and actors are becoming reluctant to work on any project unless until the situation gets safe. Many believe the spread of covid-19 is inevitable and that an elimination strategy would never work and we need to learn to live along with Corona with proper precautions. Others think that locking down the country yet again would lead to mass unemployment, poverty and suicide, which would outweigh the benefits of containing the virus. So, it's a very tough time for everyone not just the people in the film and television industry.