By

Vivek Raj

| Galatta |

Jun 24, 2020, 04:20 pm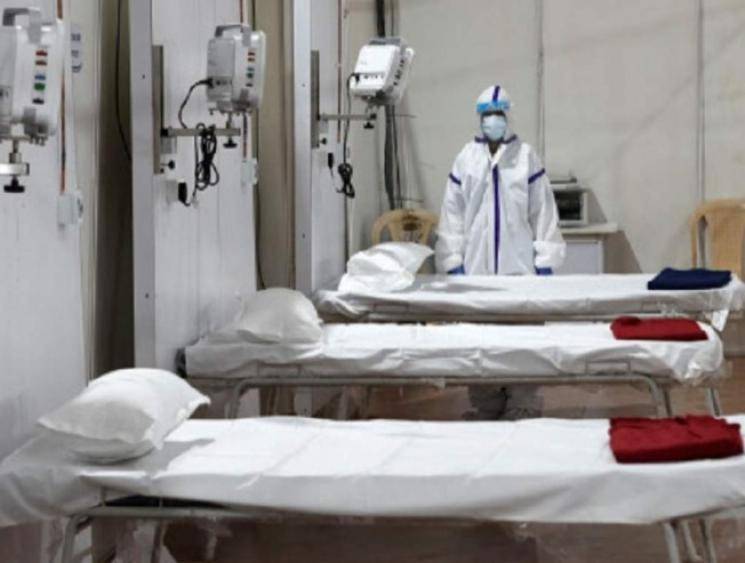 Chennai city's COVID-19 care centres will be getting 4,000 additional beds for the treatment of mildly symptomatic patients. With only about 3,500 beds occupied already, the Greater Chennai Corporation's (GCC) latest move will see the total bed count in such centres around the city rising to over 17,500. Chennai Corporation Commissioner G. Prakash had conducted an inspection on Tuesday at unoccupied Tamil Nadu Housing Board (TNHB) buildings in Atthipattu at Vanagaram in Ambattur (Zone 7). In these establishments, it has been revealed that six towers comprising 1,450 two bedroom-hall flats among which half of them will begin accommodating patients in a week's time while the rest will be ready for patient intake by next week.
Addressing the media, Mr. Prakash said, 4-5 cots can be accomodated in each home among which 450 are being allotted to doctors, nurses, para medical staff, civic body engineers and TN Electricity Board (TNEB) workers. He further stated that these homes will operate like a hospital with the doctors being there to attend to the needs of the patients and take care of them.
Around 17,500 beds are available in 55 COVID care centres across Chennai city which include the Chennai Trade Centre, private and government colleges and hostels, unoccupied Tamil Nadu housing board and slum clearance board buildings. Mr. Prakash also stated that there has been no big blowup in the number of coronavirus cases at any particular area in Chennai over the past 45 days. He added that additional facilities are still being made ready as over 2.35 lakh swab samples were collected from people within the corporation limits.
With a ban on the sale of meat in effect till June 30 in Chennai city as part of the lockdown rule, Commissioner Prakash also addressed the query of restaurants in the city selling non-vegetarian dishes saying the establishments must have them stored in their freezers. He then went on to state the food safety department has already been informed to inspect the quality of meat being sold in the restaurants. He also said that the meat should be scientifically stored. Mr. Prakash further spoke about the medical camps across Chennai city and how they aided in identifying nearly 5,400 coronavirus cases while door-to-door inspection by health officials have led to pick out around 8,000 cases.