Migrant worker with physically challenged son steals cycle but leaves a touching note!
By MKV | Galatta |

May 17, 2020 12:06 PM IST
Our nation is slowly limping back to create a sense of normalcy from the devastating effects of the COVID-19 Novel Corona Virus Pandemic that has still not been eradicated. The number of people infected by this Virus has been continuing to increase unabated and India has already overtaken China on the list of most affected countries in the world. Our Prime Minister Narendra Modi as well as the Finance Minister Nirmala Sitharaman have been detailing about the relief efforts and financial packages being brought into effect. However, the stark reality remains that there are still quite a few sections of our people who are battling the effects of the COVID virus and struggling for their livelihoods!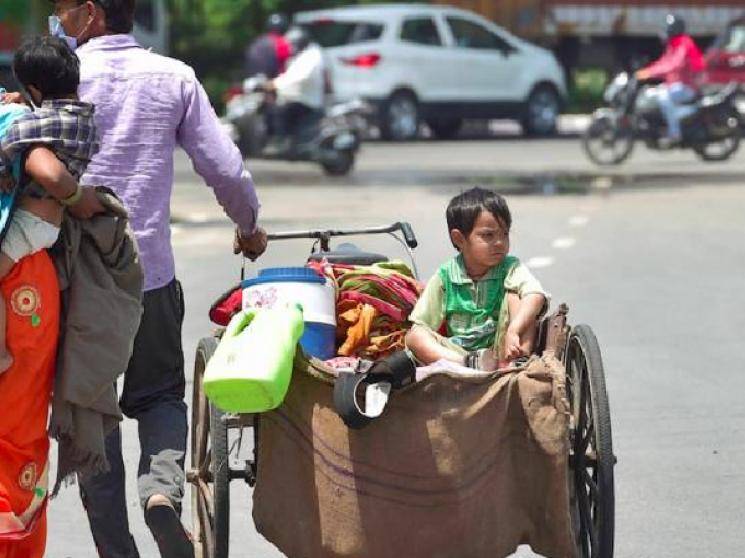 Some of the most affected people by this COVID and the subsequent nation-wide lockdown are migrant workers, who have been left stranded in places outside of their hometowns, with no means of income or source of food & shelter. Though the Central & State governments have now been arranging modes of transport for these stranded migrants to return to their natives, there are still a number of people who have been walking for hundreds of kilometres to get back to their native places. In a heart-wrenching situation, a migrant worker had to return to his hometown in Uttar Pradesh along with his differently-abled son, from Rajasthan! With his son unable to walk, the helpless father had to steal a cycle to get them both back to their native! However, the migrant worker left behind a note for the owner of the cycle and it has been going viral on social media. The note appeals for forgiveness and states that he had to steal the cycle only because of his situation! Let's hope the father and son reached their destination in Bareily, safely!