Exclusive Interview: Mission Mangal director Jagan Shakti confirms directing Kaththi remake!
Galatta |

21/08/2019 01:20 PM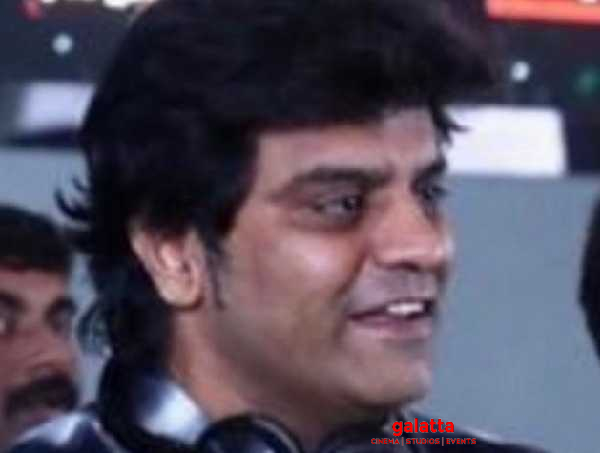 The recently released Bollywood movie Mission Mangal, which has a number of leading actors from across our country as part of the cast, became the fastest ever movie in Akshay Kumar's career to gross Rs. 100 Crores. This movie, the directorial debut of Jagan Shakti, explores the life of the scientists from our National Space Agency ISRO, who worked on India's first ever inter-planetary expedition! Mission Mangal, produced by Cape of Good Films, Hope Productions, Fox Star Studios, Aruna Bhatia and Anil Naidu, is turning out to become one of the biggest blockbusters of this year and at this time, we caught up with director Jagan Shakti for an exclusive interview. In this interview, he talks about his career, Mission Mangal, his experiences of assisting renowned directors R Balki and AR Murugadoss and his future career plans... Read on to see what he has to say...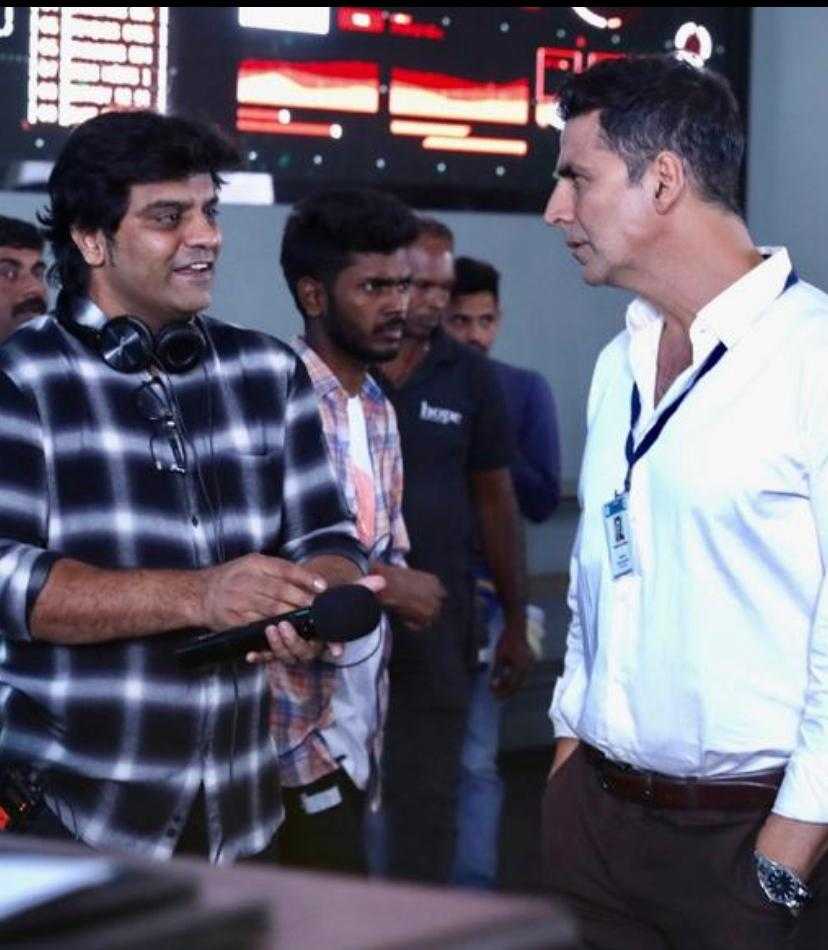 Q: Please tell us a little about your journey in Cinema so far...
A: I am basically an engineer from Bengaluru and was working in that field, when I got inspired by Kamal Haasan and his performances and also some of Big Bachchan's movies. These two people are the main reason I joined the film industry. I left my comfortable job and joined a film school. Through a friend of mine in Bengaluru, I got in touch with Balki sir and went and joined him to work on Cheeni Kum. We did Cheeni Kum and Paa together. Balki sir would take breaks between his movies. During one of those breaks, a friend of mine named Sunil Babu, who is very close to Murugadoss sir, put me in touch with him. I have a commercial bent: I like big films. When I was young, to watch the movies that released on Friday, I would lie at home and have even stolen money to buy tickets. Back in the day, there was a rule in Karnataka that required the Tamil movies to be released there only after the movie had finished four weeks in Tamil Nadu. We friends used to take a bus and go all the way to Krishnagiri to watch the Tamil movies on their release day itself. I knew where my passion lay. During the course of Holiday and Padman, I developed a warm relationship with Akshay Kumar. He constantly pulls my leg, he is very naughty that way. He is very casual and doesn't come with the 'superstar baggage' and is a very positive person. I had this subject idea which I shared. He was thrilled about the story and decided to invest in the production too. Mission Mangal has become the fastest ever movie to reach the 100 crore mark for Akshay Kumar: In four days, Mission Mangal has grossed 98 crores. Usually a movie reaches that mark only on the 10th day or 12th day after release.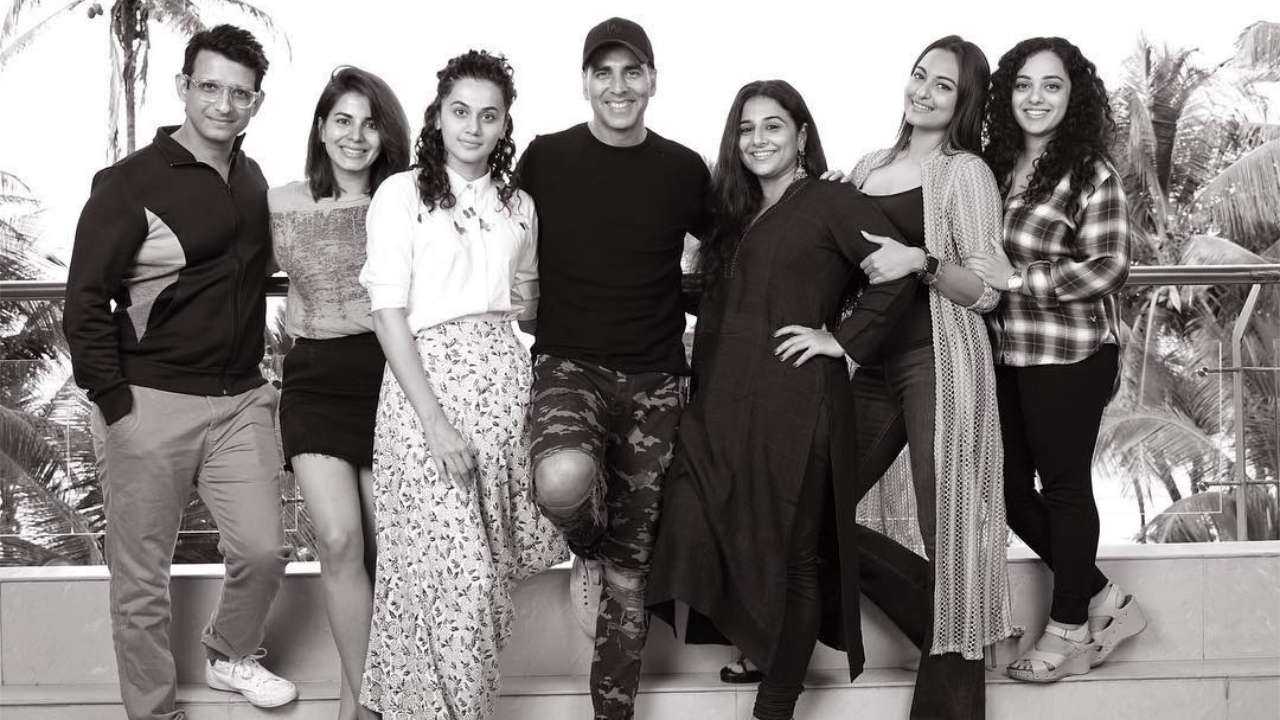 Q: In the world of generic commercial movies, you have had a massive opening and great box office reaction for your content-driven movie. How do you view this?
A: But I consider my movie to be very commercial with sensible content. Though my guru is Murugadoss sir, my alter ego is Mani Ratnam. I like his blend of commercialism and content. I would like to achieve that. If you take Roja or Bombay, they are actually commercial though they have strong subjects as their core. I have a very commercial mind, I want my movies to be spectacles. Just like how I used to want to watch 'first day first shows' of highly expected movies, I want people to flock to my movies for the first show. So, I would make all content and visuals necessary in my movie to attract the audience right from the first day first shows. What all did you fine-tune in yourself while working as an assistant to directors Balki and Murugadoss? With Balki sir, you understand the finesse that less-spoken is better. With Murugadoss sir, you learn impact: how to hold the audience by their soul. He also has a far wider reach and he can never step away from social messages. Murugadoss sir began loving my work and made me an associate director. He has given me a lot of independence and trust whenever he has done a project with me and that has given me a lot of confidence. Balki sir has given me a very good platform in Mumbai and for the most of my career, I have worked in Mumbai.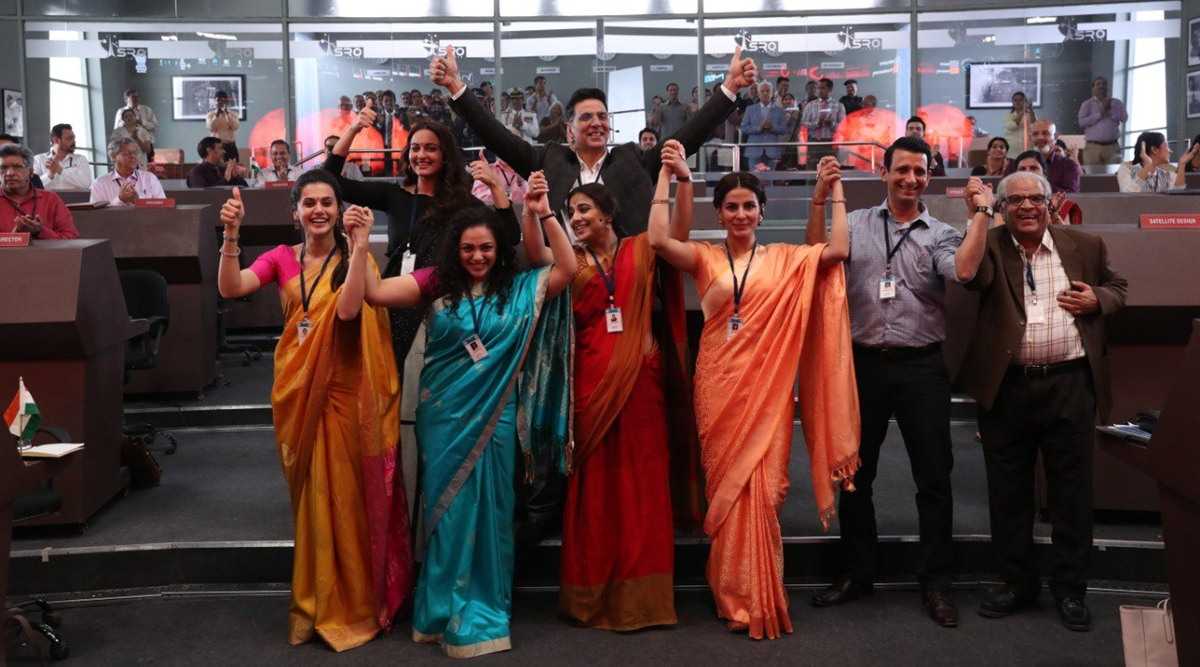 Q: At what point did you choose Mission Mangal as your first directorial venture?
A: My sister is a scientist engineer at ISRO. We come from a middle class house. I've seen her washing vessels, cooking food and all that at home; then she goes to work, has an important rocket launch and then gets back home in the evening worrying about the dinner. This juggling of both work and home, struck me at my heart. If a man has a monthly review meeting to prepare for, he would do nothing else at home that day. It was also an aspiration as it was a rocketry film. It is also a human-interest drama. Another main point is the fact that when you see our ISRO scientists at the bus stop or market or something, you wont guess they are scientists. Narayana Murthy, Sudha Moorthy and such people are all so so down-to-earth. In reality they are such geniuses.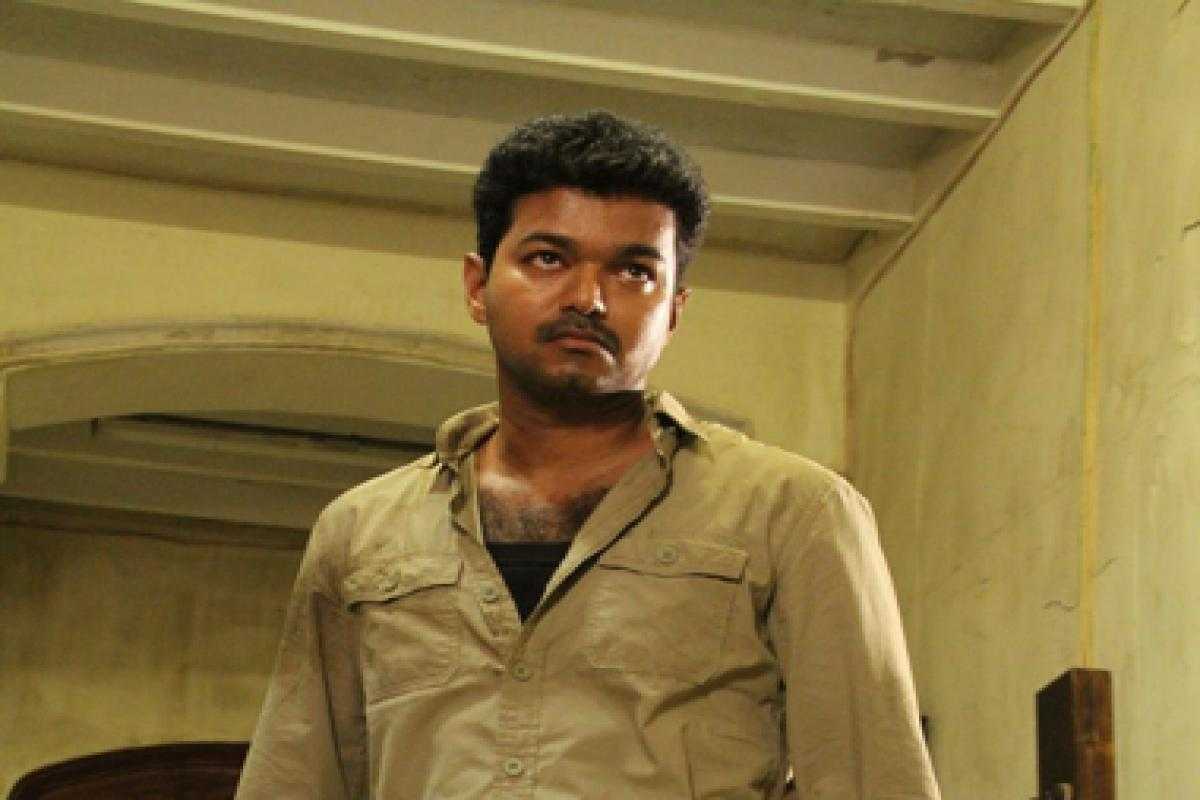 Q: The cast includes leading actors from various industries. How did you decide on the cast members and how was it handling all the actors?
A: I did wander with the script for a while, in Mumbai. I initially wrote it for Sridevi ma'am. For a long time, nothing happened: even the plan to remake Kaththi in Hindi was on hold. One night Murugadoss sir called me and asked me to pack my bags and get down to Chennai. He promised that he would help me make the film in Tamil. He said he would talk to Jyothika or Nayanthara or whichever star I wanted, on behalf of me. For about four months, I was in Murugadoss sir's office getting the script translated into Tamil. Suddenly, one day Akshay sir called me and asked me what I was up to. I told him of the project and narrated the movie. He was immediately interested. Then Murugadoss sir also told me that it is better for me to go back to Mumbai as I had been working in Mumbai all along. Also, Hindi would give this script a wider platform. I returned to Mumbai. We had a narration session with Vidya Balan and she immediately agreed as she had worked with me in Paa. While shooting for Holiday, Sonakshi ma'am had told me that she would work on my first film when I began the project. I took that chance. She was the only one who came on board without hearing the script: she just heard a one-line brief and came on board, which was very kind of her.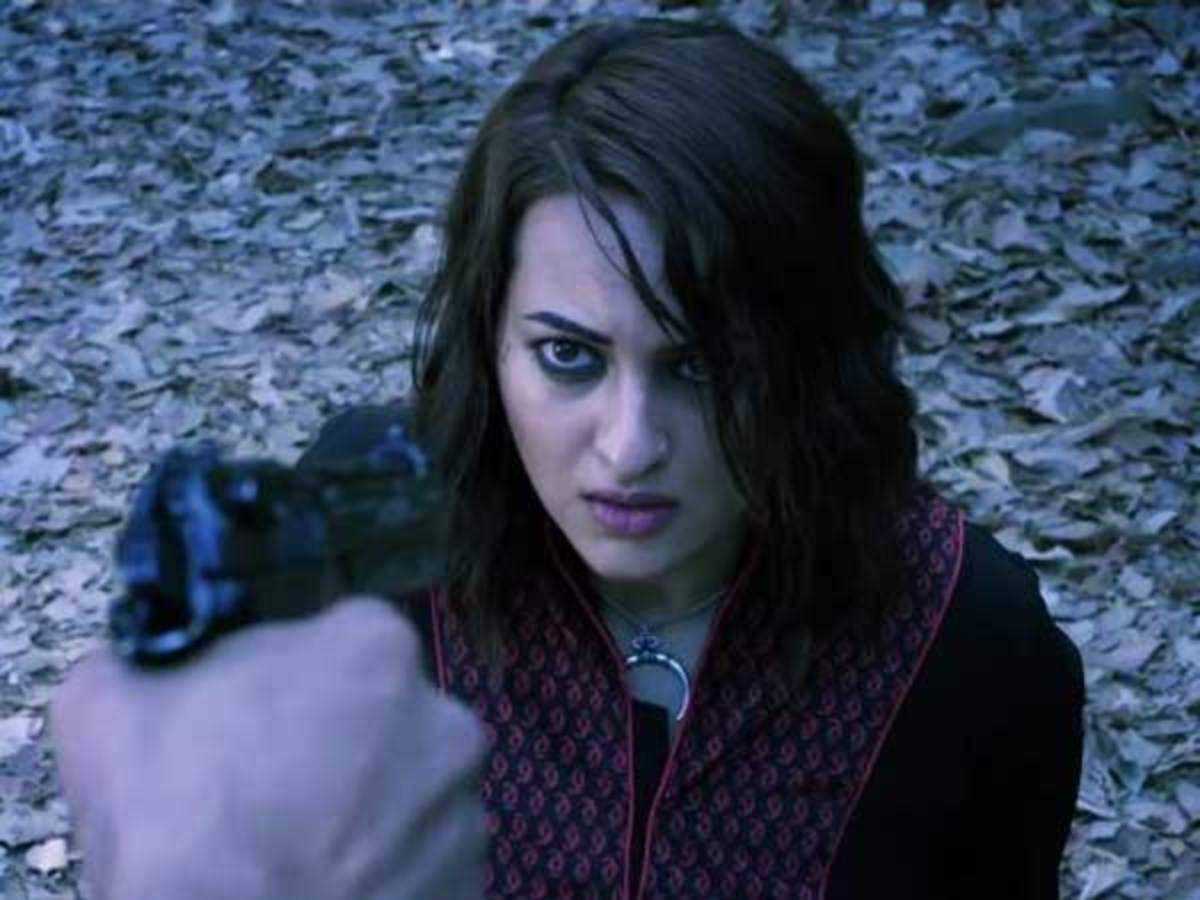 Once we got Vidya Balan and Sonakshi Sinha, I got greedy and reached Taapsee ma'am through Akshay Kumar. Taapsee also loved the story. I needed a South connection for the film: that is when I approached H.G. Dattatreya, who is a three-time National Award winner. I have admired the works of Nithya Menen all my life for the kind of effortless actor she is: she makes acting look easy. She also heard the script and immediately decided to work on the project. When I was trying to make the movie in Tamil, I wanted people like Manju Warrier, Suhasini Maniratnam, Saranya Ponvannan, Jyothika, Nayanthara and the likes. I had this idea of maybe roping in a Kannada actor and keeping it real: because Bengaluru is the place with that kind of multicultural scenario. I've lived in Delhi and Mumbai, I know Chennai very well. But Bengaluru, right from the 60-70s, has given the space for diversity, be it in food or in movies, etc.
Q: How was it working with such an established cast? There is this concept of screen-sharing... How did you get everybody to settle in the same frame?
A: For one, it is the strength of the script. We had something substantial, which is why we approached big actors in the first place. Otherwise we wouldn't have dared to. A lot of people have asked me this but I never felt that they treated me as a first time director because they are such professionals on the floor. The only issue was that, Akshay sir is a naughty person. The moment you say 'cut', they would turn into college kids. Then you have to bring them back under control again, for the next shot. All of them together made the sets seem like a house on fire (laughs).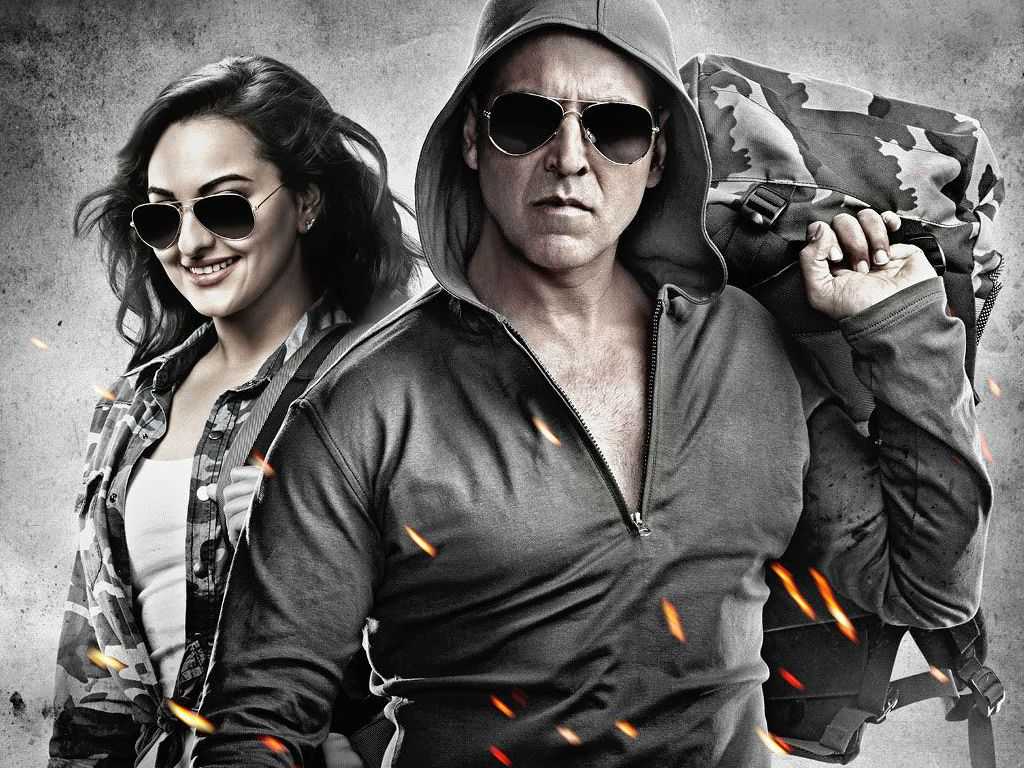 Q: How has the word of mouth been for Mission Mangal? What is best compliment that you have gotten so far?
A: Housewives in Bengaluru who watched the movie came and told me that they were motivated to work now. I take that as a really nice compliment. Everybody is connecting to the fact that the movie doesn't push the idea of patriotism but rather evokes it from inside. Evoking an emotion is a different craft altogether. Many people told me I was able to evoke the emotion of patriotism rather than making it be on-the-face. That was a very good compliment because that was how I approached the direction.
Q: After looking at the reviews, is there anything you wish you could have changed in your movie?
A: No! Definitely not. There were some reviews that said we oversimplified rocket science and 'dumbed it down'. That was intentional. During the initial discussions, Akshay Kumar was particular that even laymen should be able to understand the movie. Being an engineer myself, I could have easily made a jargon-filled movie that resembles a Hollywood flick. We had the terminology, I had done extensive research and had interviewed a lot of people; if we wanted an intellectual film we could have made it. But, if we had too complex dialogues not everybody would have understood it! The audience wouldn't be interested either. Whatever terminology that came our way, we only used it if the audience could understand it. I did not want to make a movie that a scientist will enjoy but a commoner cannot understand. Probably I would have loved to push in some more emotions, which I couldn't. Perhaps I will be able to remake the movie in Tamil at some point and then I will make that change.
Q: When are you planning to foray into South cinema?
A: I would love to make Kannada films and Tamil, definitely, because I grew up watching Tamil films. I am waiting for the right script.
Q: Have you decided your next project?
A: I will be remaking Kaththi. I had committed to remake Kaththi earlier itself and currently we're working on the script. After watching the Tamil movie, I had sent a message to Murugadoss sir saying, 'proud to be your assistant'. I love the social message in the movie. I would love to explore my aptitude for the commercial side, with this remake. Right now I have also begun writing the script for my next project, which will be yet another science fiction but again with human emotions.
About This Page
People looking for online information on Seema Manimekalai,Adhi Maedhavigal,Teja Reddy,Velumurugan,Vivek Priyadarshan,Akshay Kumar,Amarjeet Shukla,Veer Sukhwant,Kavya Shetty will find this news story useful.