The story of Raja and Rani!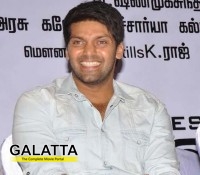 By
Ambili S [ May 17, 2013 ]
Arya-Nayantara starrer Raja Rani is creating a stir across the country. Even Bollywood critics and celebs are tweeting about the film. So what is the story of Raja Rani...

The film revolves around the life of a newly married couple Raja (Arya) and Rani (Nayantara), who are entire different from each other. Then there is Raja's ex-girlfriend (Nazriya Nazim), a bubbly IT professional and ofcourse Jai, who will reportedly appear as Rani's lover.