'Nenje Ezhu' from Mariyaan creates a rage!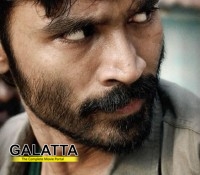 By
Ambili S [ April 29, 2013 ]
Musical genius A.R. Rahman has once again proved that he is way ahead from his contemporaries... His just released 'Nenje Ezhu' song teaser from Bharatbala's Mariyaan has already crossed more that 2.25 lakh views on YouTube. Dhanush and Parvathi Menon play the lead role in this flick.

As we all know, the story of Mariyaan travels in five emotions - Love, separation, struggle, arise and survive. In 'Nenje Ezhu', Rahman evokes the stron emotion of ARISE.
Movie